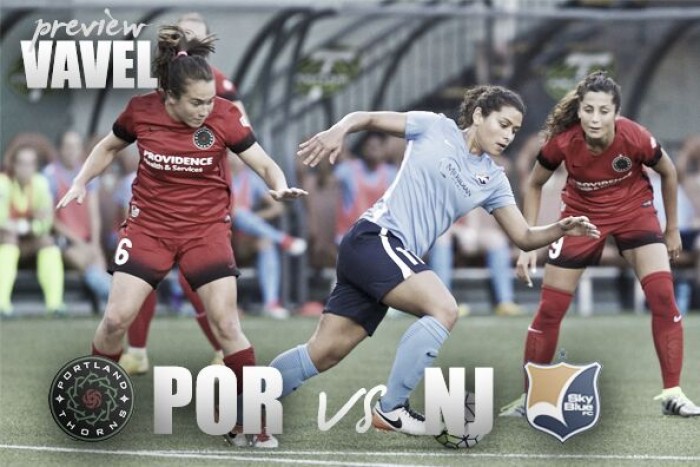 The Portland Thorns and Sky Blue FC meet again after playing in New Jersey right before the FIFA international break as the NWSL resumes play. This time, Sky Blue travels to Portland to play in the energetic and packed Providence Park. At that time, Portland was a point behind Sky Blue in the standings, but two goals from Lindsey Horan in week 8 gave the Thorns the 2-0 road victory. The win extended a five-game unbeaten streak for Portland, and they go into Providence Park confident to keep their unbeaten streak at home. Sky Blue begins their first of two games away from home, hoping to keep within the top four of the standings. The match is scheduled for Saturday at 10 pm ET. Fans can watch the stream via Go90.
Portland Gaining Form
Led by Portland goalkeeper Adrianna Franch, who leads the league with five clean sheets, making six crucial saves against Sky Blue in their first meeting on June 3rd, which included a Sarah Killion penalty kick stop, and a stingy number 1 defense that has allowed five goals in eight games, add a midfield centered around Lindsey Horan, Portland is slowly starting to show glimpses of its 2016 self.
Portland is also dominant at home at Providence Park where they average 16,000 fans in attendance this season, leading the league. They are unbeaten at home in their last eight games with a 7-0-1 record. They also outscore opponents 19-5.
Sky Blue Away Struggles
Before the defeat by the Thorns, Sky Blue FC held a confident three-game winning streak at home. Even at home against Portland, Sky Blue dominated much of the game, but failed to break through the Thorns' defense.
It is on the road where Sky Blue tends to struggle, earning only one victory in Houston in five away games. At Providence Park, Sky Blue is 3-3-0 with their last win in Portland back in June of 2015. If they hope to bounce back from their last Portland loss, they must build off their midfield and use attacking players like Samantha Kerr and Kelly O'Hara to beat the Thorn's defense.
Injuries, Injuries, Injuries
As has been the story around the NWSL this week, teams have started to add more and more key players to their injury list, and Portland and Sky Blue have not been immune. Portland will continue without Tobin Heath, who was added to the 45-day disabled list with a back sprain. Heath has yet to play a game in the 2017 NWSL season. Katherine Reynolds (left groin strain) is also not playing, and Nadia Nadim is doubtful with a left hamstring injury. Sky Blue will be without defenders Erica Skroski (left knee bone bruise) and Erin Simon (left foot bone bruise).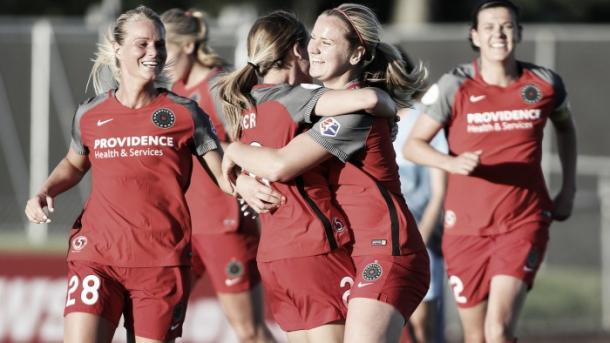 While Portland has figured out a strategy without Heath, using Horan to control the midfield, it will be interesting to see how Sky Blue adapts its defense without two of its key defenders.