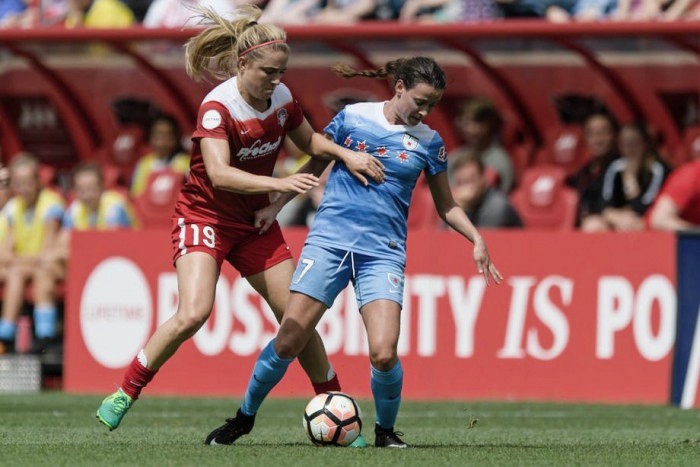 Injuries are an inevitable aspect of soccer, and as much as athletes aim to prevent an injury, they often find themselves sidelined with an injury after a hard collision, a wrong step on the field, or an unlucky off-the-field break.
For Taylor Comeau, a defender for the Chicago Red Stars in the NWSL, an injury resulted after she collided with Washington Spirit's Kirstie Mewis in the 63rd minute during Saturday's game at Toyota Park. In the collision, both players rolled with Mewis landing on Comeau, but it wasn't until the 75th minute that Comeau began to fully feel the severity of her injury. She didn't return to the field after the hydration break after coughing up blood and having trouble breathing.
Comeau was taken to a local hospital by ambulance after an evaluation by the team doctor for further treatment and chest x-rays. Today, after tests on Saturday, the Chicago Red Stars announced that the midfielder had suffered a lung contusion, an injury that bruises a lung after a strong blunt force to the chest.

After being released from the hospital, Comeau is recovering and resting at home. She will be reevaluated by a doctor on Wednesday, which will give further indication of playing time she will miss.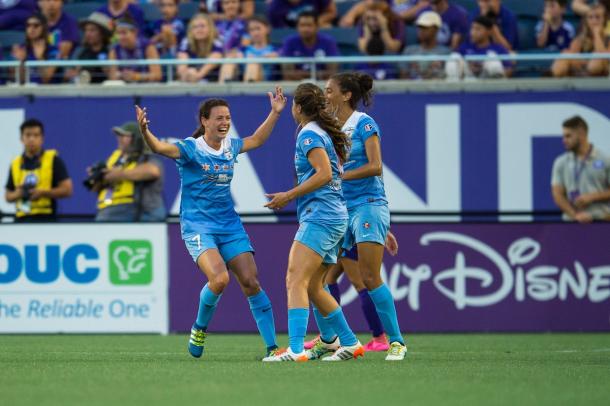 Comeau joined the Chicago Red Stars last season, starting seven games and helping them reach the playoffs before being eliminated by the Washington Spirit in the semi-finals. This season, Comeau has started two games of the six she has played with the Red Stars. She started Saturday's game before leaving the game.

Chicago went on to tie Washington 1-1, earning a hard-earned point at home in the NWSL Game of the Week after a penalty was converted by Christen Press late in the second half.