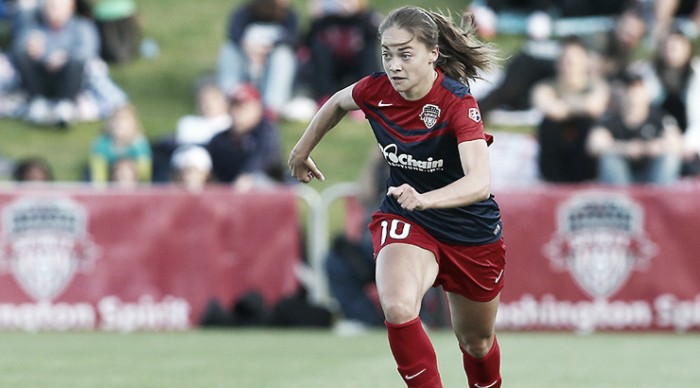 The Washington Spirit have signed Argentine forward Estefania Banini, pending on her International Transfer Certificate (or ITC). Per league and club policy, the terms of the deal were not disclosed.
Banini returns to the Spirit after some time with Spanish club Valencia. She was previously with the Washington Spirit in 2015 and 2016. Last season, she led the team in goals scored, earning the Spirit 2016 Golden Boot Award. She scored five goals in seven games for the Spirit, despite only playing in 13 matches total due to injury.
Also in the 2016 season, the 26-year-old earned NWSL Goal of the Week for Week 13 as well as NWSL Player of the Week for the same week. She was also named NWSL Player of the Month for July 2016.
Head coach and general manager Jim Gabarra shared, "Having Estefi return to the Spirit is something we were hopeful would happen last fall. We're looking forward to having her back in our lineup and continuing her impressive development. Her impact will be a big asset as we continue to battle through the NWSL regular season toward the goal of reaching the NWSL championship match again."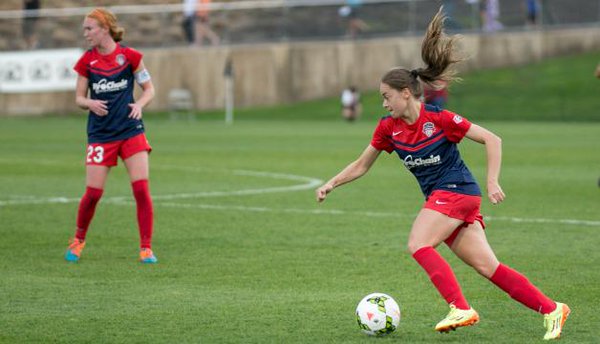 Banini has been part of the Argentina Women's National Team since 2010. She has scored seven goals for her country, including in the Women's Copa America both in 2010 and 2014, and the 2014 South American Games.
"I am very happy and grateful to be part of the Washington Spirit again. I wish to help them in the best way, and for that I will train very hard," Banini expressed. "While I already know the team, all experiences are different and I'm coming with great enthusiasm, wanting to add a lot to the team!"
The Washington Spirit continue their 2017 campaign this weekend in a home game against Portland Thorns FC.
All quotes are courtesy of the Washington Spirit's official press release.