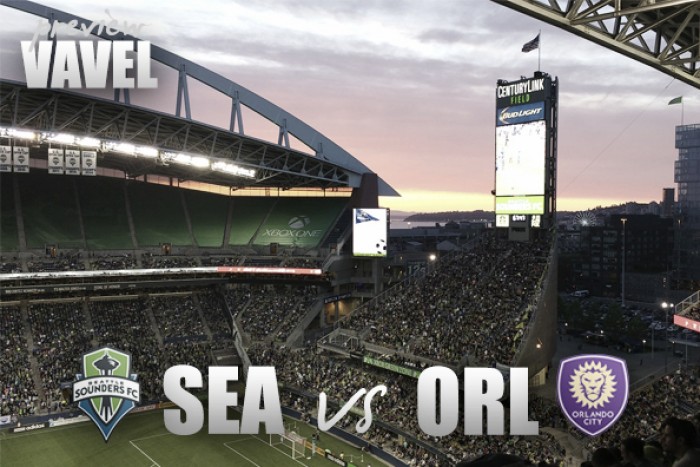 The matchup between the Seattle Sounders and Orlando City SC is set to be a good one. Both teams are looking for positive results after their last outings. Seattle lost, while Orlando gained a crucial point.
Team Preview: Orlando City SC
In the last game for the Lions, they hosted the Montreal Impact in what was deemed to be one of the most dramatic games ever for the club. After blowing a 1-0 and 2-1 lead, Montreal fought from behind and gained the lead 3-2 as the game neared the end.
It wasn't until Jonathan Spector pulled one back for the home team to level the match, and have it end in a 3-3 draw.
To come from behind and earn a late point at home could be positive for the visiting side. The momentum carrying them into this match is positive for head coach Jason Kries. However, the team needs to work on not conceding in ways similar to the Impact. Also, they're still trying to cope with life with forward Cyle Larin.
The defense hasn't really shown up for the team at all recently. However, given the attack from Seattle, it could be just fine for this one match.
After their match Wednesday, Orlando travel to the Windy City to take on the Chicago Fire.
Team Preview: Seattle Sounders
Seattle is back home after dropping three points to New York City FC in the rain recently. Tough result, but they look to capitalize on the double game week.
The match against Orlando could be an easy win for the reigning MLS Cup Champions.
If the team can click and score goals, that would be great. All year, they have scored just 19 goals. That's tied for 17th in the league itself. Attacking the net is the main goal for the Rave Green guys. But the duo of Jordan Morris and Clint Dempsey might not be seen Wednesday night. But then again, it's hard to tell.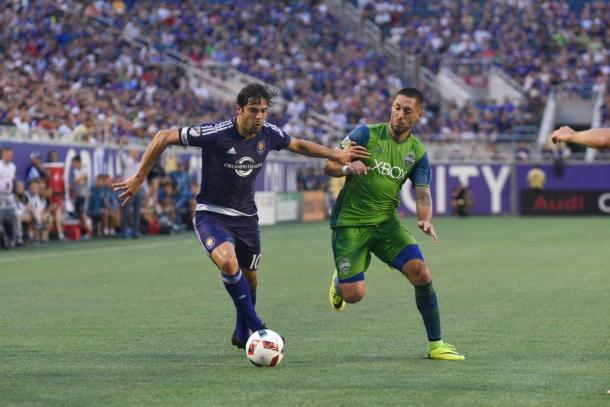 After their match Wednesday, Seattle will take on Cascadia rivals Portland Timbers.
Projected Lineups
Here are the projected lineups for both teams, starting with the away side Orlando. They are managed by Jason Kries, and will probably lineup in a 4-4-2 formation.
Check out the projected lineup here.
Now for the home side. Seattle is managed by Brian Schmetzer and is projected to lineup in a 4-2-3-1 formation.
Click here to check out the lineup.
You can catch the match on MLS Live. The match will be played at CenturyLink Field in Seattle, Washington.
The match officials for the match is Ismail Elfath as the center. Frank Anderson, and Eduardo Mariscal as the assistants. Finally, Dave Gantar will serve as the fourth official.