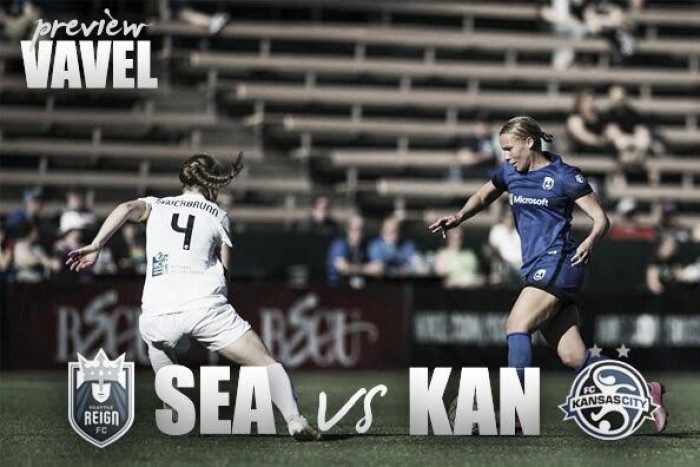 Week 10 marks the second consecutive matchup of the 2017 NWSL season between the Seattle Reign and FC Kansas City, a rivalry that has built over the years by consecutive championship matches, 2014 and 2015 respectively, where FC Kansas City ended up celebrating both years.
Last week, FC Kansas City hosted Seattle to a 2-2 draw, a game that brought out the best in FC Kansas City's offense with goals from Alexa Newfield and Maegan Kelly. Seattle also showed that losing advantage by a goal meant keeping calm, even in Kansas City where it has been a place of struggle for the Reign, to equalize as Megan Rapinoe scored her fifth goal of the season. When it was Seattle's turn to lead with a Nahomi Kawasumi goal, FC Kansas City capitalized to tie the game late in the 84th minute, dashing Seattle's hope for its first road game against the Blues.
Both Seattle and Kansas City will look to add a win beyond last week's draw because, as the season continues, every three points to earn matter. Seattle will welcome the home game as the number one offense while Kansas City will hope for another spark in its offense and strong defense. They meet Saturday, June 24 at 10:00 PM ET. Fans can watch live on go90.
Seattle's Blazing Offense
The Reign lead the NWSL with 2.12 goals per game, scoring two or more goals in four games this season. They also lead the league with 19 goals and 13 recorded assists. Megan Rapinoe, Seattle's leading scorer who has regained form from a late 2015 ACL tear injury, is now tied for first for most goals scored this season with Sky Blue's Sarah Killion and Orlando Pride's Marta. Japanese international forward Nahomi Kawasumi leads the NWSL with 6 assists and 2 goals herself. It's no doubt that the forward combination of Rapinoe/Kawasumi is producing offensive results.
Even more, Memorial Stadium is where Seattle seems to get results. In ten games played at home, Seattle has yet to lose.
FC Kansas City's Tough Road Defense
Currently, the Blues have the number 2 ranked road defense, allowing goals in just four away games. Overall, the backline composed of US international Becky Sauerbrunn, Brittany Taylor, Christina Gibbons, and Yael Aberbuch with goalkeeper Nicole Barnhart guarding the goalposts have given teams trouble, conceding only 9 goals so far this season. No team this season has been able to score more than two goals on Kansas City, and even those two-goal victories against Kansas City have been rare (only the North Carolina Courage have managed to break down the KC defense winning by 2-0).
FC Kansas City has struggled offensively all season, especially after losing Amy Rodriguez to a season-ending knee injury in April, ranking as the number 8 offense in the league, but as Sydney Leroux gains confidence each game and Alexa Newfield has become a starter, as well as Shea Groom constantly on the attack, the Blues' offense has shown it can spark at any moment, providing the goals it needs for a victory.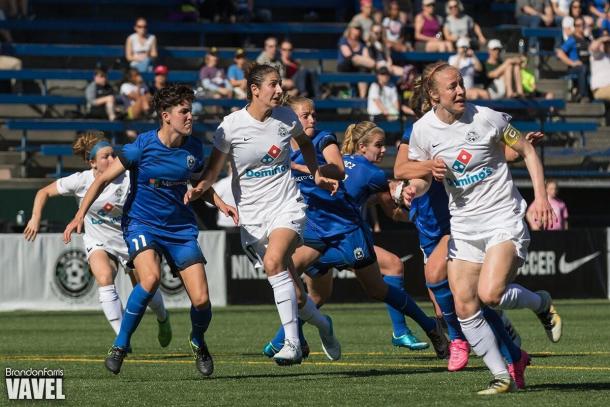 If FCKC can get that offense going and its defense to hold the high-scoring Reign, they have the potential to upset Seattle at home. The same can be said for the Reign if they can break down the Kansas City defense again like they did last week by scoring two goals. However, Seattle has the second-worse home defense in the league this season, conceding at least one goal at home. Either way, it's bound to be an exciting match as it tends to be when these two teams meet.