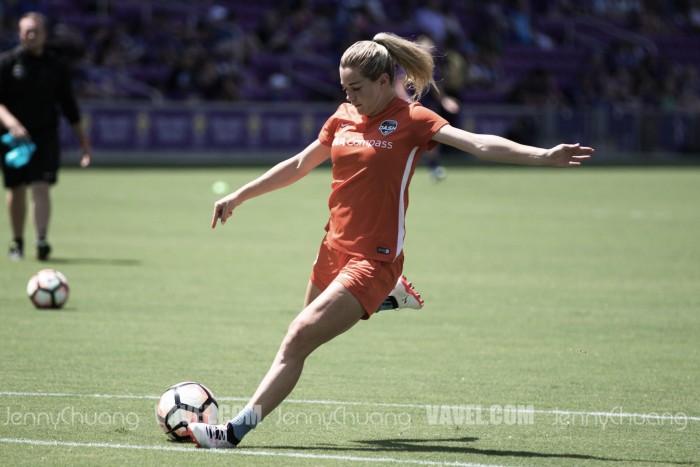 Today the Houston Dash have confirmed that their captain Kealia Ohai is out for the rest of the NWSL season, due to a sprained ACL and a medial meniscus tear in her left knee that she suffered in Saturday's 2-0 victory over the Orlando Pride.
It was a relatively quiet night by the forward's standards, until the 66th minute when what looked like a harmless hustle from Ali Krieger lead to Ohai collapsing to the ground, clearly in a lot of pain.
Despite Nichelle Prince preparing to come on, the Dash staff went against what appeared to be better judgment, allowing Ohai to return to the field after the hydration break that was straight after. She then played on for four minutes before going down again, this time without contact after trying to serve in a cross. She immediately grabbed her left knee and indicated to the trainers that she couldn't play on.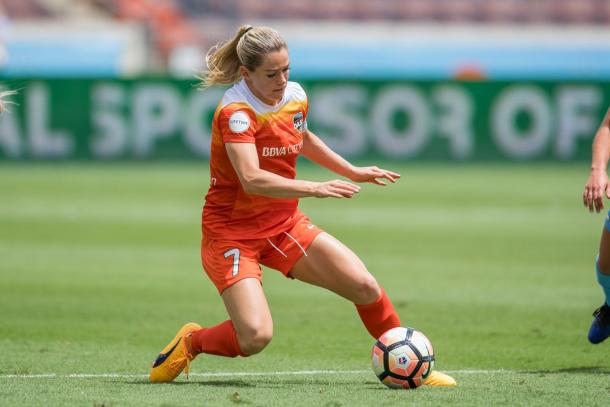 This is undoubtedly a massive blow for Houston, as Ohai has been more often than not been their shining light in what's been an underwhelming season thus far. The return of Carli Lloyd and consistently impressive showings from Poliana should help patch up the attack, but it will be hard to fill Ohai's shoes.
Ohai has been part of the Houston Dash team since she was picked as #1 in the 2014 NWSL College Draft out of the University of North Carolina, in the club's inaugural year. She was named captain halfway through the 2016 season, and only missed out on the Golden Boot that year courtesy of having fewer assists than Lynn Williams. Ohai also has three caps with the US Women's National Team.