 In a career spanning twenty years, defender Christie Pearce has won just about every major award a professional soccer player can aspire towards. Earlier this week, in an interview with Adweek, she indicated that this journey might be nearing its end, with her intention to retire from the professional game at the end of her current NWSL season with Sky Blue FC. Coming on the heels of her recent retirement from international play with the USWNT, Pearce said in the interview that "this year was about enjoying it and having fun", and that she was finally ready to hang up her cleats.
While Pearce is most well known for captaining the USWNT to their third World Cup Championship in 2015 (her second, with her first coming in 1999), her mentorship role in the growing world of women's club soccer, and Sky Blue specifically, can not be overstated. In 2009, when Sky Blue was still playing in the ill-fated WPS league, Pearce was called upon to take over as a player-coach in the middle of the season, following the suspension and resignation of the Sky Blue coaching staff. Covering both the role of coach and starting center back, she led her squad to the 2009 WPS Championship and was revealed to be three months pregnant at the time of the final. Pearce alluded to her similar role with the 2017 Sky Blue squad in the piece, saying that this year "was about getting (her teammates) prepared and ready for this season and next season so I could step away from the team in a better place than I found it. I'm a player-coach, in a way".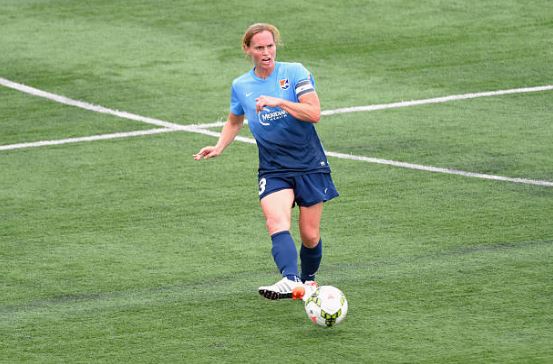 Though she has seamlessly drifted into a coaching role in the past, Pearce was hesitant to say definitively what she wants to do post-retirement, though she does see herself coaching. "I want to give back to the game since the game has given me so much", she told Adweek, "It's a matter of whether I go to the college level or help out at the pro level. Do I stay on the female side or challenge myself by going into a male coaching role?" Regardless, her contribution to growing the women's game has already been massive, in addition to her storied playing career, and her legacy will be felt for many years to come.