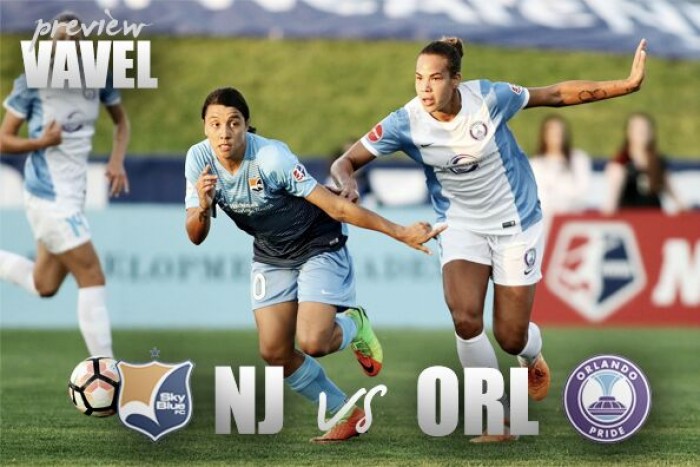 The Orlando Pride will travel to New Jersey tomorrow night to take on Sky Blue FC for their Pride Night match. This is the second time the teams will meet this season, the first being almost exactly a month prior, with a result of 2-1 in favor of Sky Blue.
That match was evenly fought until the very late minutes of the game, with a late goal from Maya Hayes making the ultimate difference. As the season has progressed, Sky Blue has the superior record, but both teams are coming off of a loss. Both teams could use this early week matchup as a morale booster, but after such a disappointing result against the Dash, Orlando needs it more urgently.
Orlando Needs to Bounce Back
This past weekend's performance was less than stellar for the Pride, with head coach Tom Sermanni going as far as to comment, "I thought the energy was poor, I thought the effort was poor, and I thought the execution was poor. We really never got any stage of the game after that, to put Houston in any kind of pressure. So, I think given how we having been paying of late, I think it was a disappointing performance."

The Pride has found more success than they did earlier in the season, moving out of the very bottom of the table, but there is still more to be desired. Orlando's best chances came when Steph Catley connected with her forwards, so if the team can replicate that more frequently and with higher accuracy, they'll give Sky Blue a run for their money. Ali Krieger was famous for the atmosphere she created as captain of teams in years past, so it will also be up to her to keep spirits high going into the team's second match in four days.
Sky Blue trying not to lose momentum
Sky Blue currently sit in third place in the table with an almost evenly split record of five wins and five losses, with only one draw. Despite their losses, the team has won games in convincing fashion, largely due to the work of Australian Sam Kerr. Named NWSL Player of the Week in week nine, after tallying two goals and one assist in that week's match. Kerr also holds the club's record for most goals scored, a quantitative testament to her prowess on the attack. Raquel Rodriguez, a Penn State graduate, is also powerful on the attack, and she and Kerr both will cause problems for the Pride's defense. US international Kelley O'Hara is known for her energy on the field and off, and if she can bring that on Wednesday, even on the minimal rest the team has been given, Orlando may be handed their second loss in less than a week.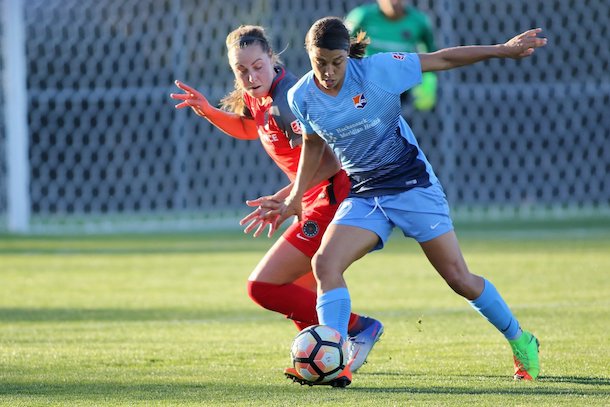 Match Info
The game will kick off at 7:00 pm EST on Yurcak Field in Piscataway, New Jersey. The game will be streamed online on the go90 app and website.