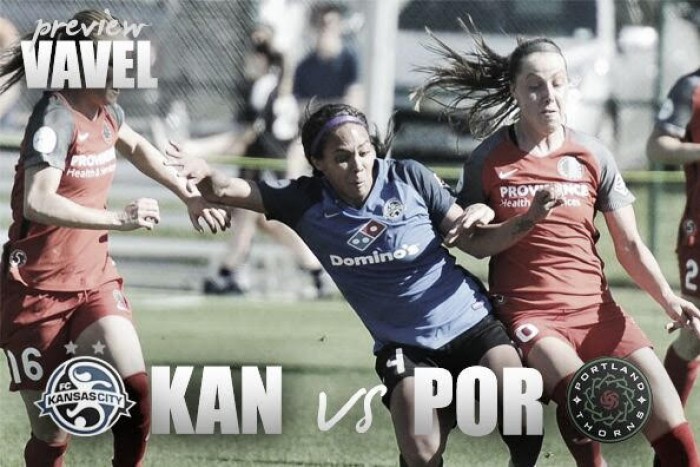 When FC Kansas City and the Portland Thorns meet for a midweek matchup, they'll think back to their 0-0 draw at Swope Park in May. That was the last time both clubs met on a hot spring afternoon in Kansas City. Neither team could break the deadlock on that day. Six weeks later, the two teams meet again, hoping to get a crucial victory to their seasons. Fans can watch live on go90 on Wednesday at 10 pm ET.
A Must Win for Both Clubs
Coming into Wednesday, Portland has lost two consecutive games, and a third straight loss would be their first string of three losses since July 2015. Kansas City comes to Portland after battling the Seattle Reign for two consecutive weeks, both of which resulted in draws. The Blues may be unbeaten in two games with those draws, but they have yet to win a game in four matches.
Currently, Portland holds the number 4 spot in the NWSL standings, and Kansas City is sixth. However, Kansas City is only two points behind the Thorns, and a win for the Blues would certainly help them inch closer to the top four and above Portland. Portland must win if they do not want to drop in the standings.

Records and standings aside, the match will be a defensive battle.
Defense versus Defense
FC Kansas City visits Portland with the number 3 overall defense. On the road, however, Kansas City is the number 2 ranked road defense, allowing goals in five away games. Whether the Blues are at home or away, they have conceded just 10 goals this season. Led by captain and US international Becky Sauerbrunn, Brittany Taylor, rookie Christina Gibbons, who has become a fixture in the KC backline starting nine out of 10 games, and veteran Yael Averbuch along with goalkeeper Nicole Barnhart, who continues to make impressive saves each week, the Blues defense has grown in notoriety around the league as a tough defense to break through.

The Thorns also have a mighty defense, and they can be confident in their number 2 defense in the league led by Emily Menges and Emily Sonnett. With only nine goals allowed, one less than Kansas City, the Thorns also have the reputation to give teams trouble in scoring opportunities. Goalkeeper Adrianna Franch is still one of the best goalkeepers in the league with 39 saves. She made five crucial saves against Washington last week.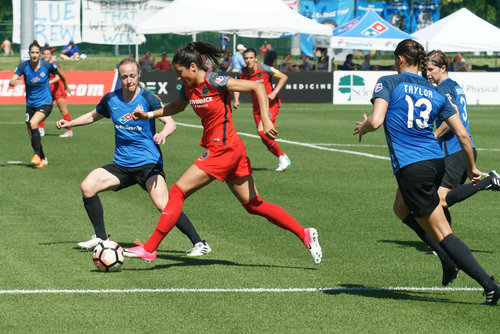 With such strong defenses on both sides, it could go either way. Even though they have struggled offensively, Kansas City has the potential to score goals, especially with young players like Alexa Newfield, Maegan Kelly, Brittany Ratcliffe, and Shea Groom who have shown that they can score at the right moment. At home at Providence Park, Portland has a history of not disappointing its fans. They have scored at least one goal at home in the past 12 games.

The Thorns are looking to rebound this week, but a visiting FC Kansas City team will not make it easy. Kansas City has not lost to Portland in the past five meetings, and the last time the Blues visited Portland in July of 2016, FCKC left Providence Park triumphant.