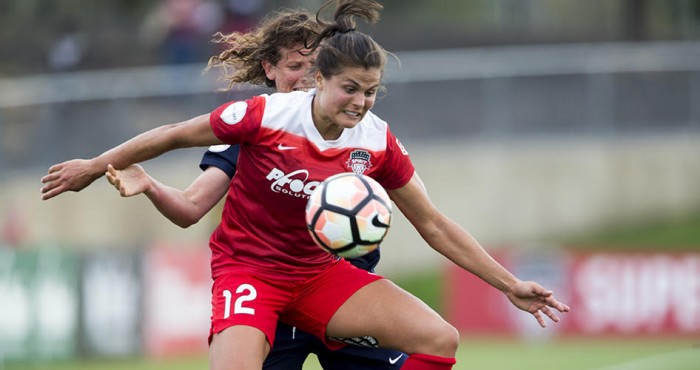 The Washington Spirit announced today that the club had waived forward Katie Stengel and midfielder Cameron Castleberry. The move comes as a result of the new Spirit signings of Chilean forward Yanara Aedo and Argentine forward Estefania Banini, pending receipt of their International Transfer Certificates (ITC). Both Aedo and Banini return to the Spirit after spending time at Valencia CF in Spain.
The waives allow the Spirit to add the international players. Otherwise, the club would be over the roster limit allowed by the league.
Katie Stengel, a Wake Forest alum, had been with the Spirit before the start of the 2016 season, becoming a starter for 10 games and playing 19 matches overall. She scored four goals in the 2016 season, tying for second with the most goals for the Spirit. Stengel was a key player in the Washington Spirit post-season, appearing in both the semi-final against the Chicago Red Stars and the 2016 NWSL Championship against the Western New York Flash. This season, although her time has been limited, Stengel recorded 222 minutes with the Spirit, playing in five games and starting in two.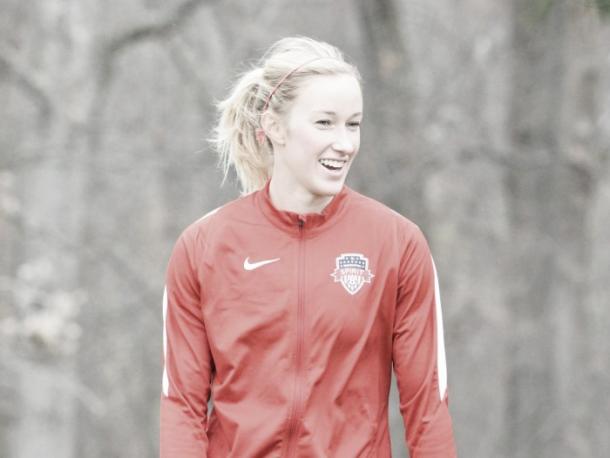 Cameron Castleberry was drafted 36th overall in the 2017 NWSL College Draft. She played for the University of North Carolina and was a part of the U.S. U-20 National Team. This season, Castleberry's time had been limited, playing in only two games this season with 26 minutes on the field for the Spirit.

Jim Gabarra, the Spirit's head coach, addressed the waives on Twitter: "Want to thank & wish Katie Stengel & Cameron Castleberry nothing but the best. Very tough decision, both have bright futures ahead."

Washington (3-5-2) will travel to play the Boston Breakers on Saturday where they look to look to continue its unbeaten streak. They defeated the Portland Thorns last Saturday in front of the biggest crowd of the season.
With the additions of Banini and Aedo and the return of a healthy Mallory Pugh, the Spirit hope to keep their playoff hopes alive for the second part of the season.