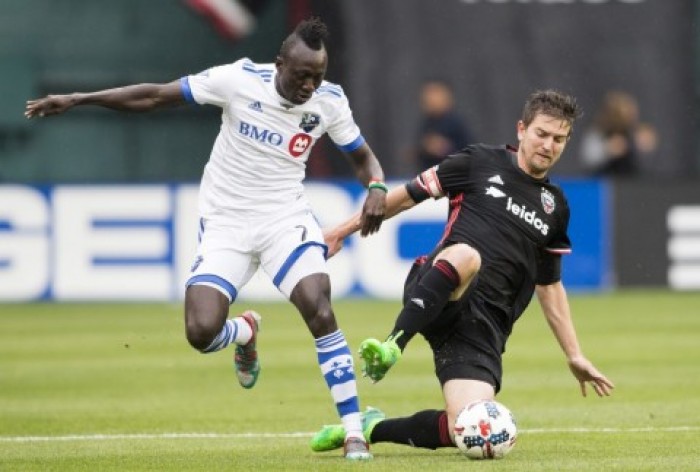 Some refer to a game like this as a "Toilet Bowl", but labeling this game as that is misleading.
The Monreal Impact and D.C. United are level on points with eighteen, with the Impact having two games in hand. Despite only sitting on eighteen points, they are six points behind the last playoff spot, currently held by Atlanta United. Obviously, Montreal can skyrocket up the standings if they win against United and their games in hand, but both teams should not be written off just yet.
Escaping last place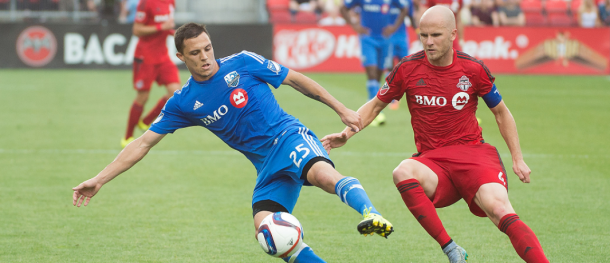 Both teams haven't had the best runs of form. The Canadian side are coming off of a heart-breaking 2-1 loss in the Canadian Championship Final second leg thanks to a Sebastian Giovinco goal in the dying embers of stoppage time. The Impact are also winless in their last five matches, drawing three and losing two.
On the flip side, the black and red haven't been able to string a good series of results all year. D.C. has lost three out of their last four matches, scoring in only two of those matches. Their scoring woes will be the center of attention when they take the field in Montreal, but they've at least gotten over their nearly seven-hundred minute goalless drought.
Montreal will have to make up for the loss of Patrice Bernier, Anthony Jackson-Hamel, and Ignacio Piatti. Bernier and Jackson-Hamel have been called up to the Canadian Men's National Team for the 2017 Gold Cup, and Piatti has been ruled out with a groin injury.
The capital club will be without star keeper Bill Hamid and will have to call on Travis Worra to be the shot-stopper. Worra filled in for Hamid last season when Hamid was sidelined with a knee injury.
Keys to win
For the home side, the main factor is keeping their heads and confidence up. Their last two matches saw them be thrashed by Columbus Crew 4-1 and lose out on the Canadian Championship trophy. Montreal's last win came on June 3rd, but what better way to get your first win in nearly a month than on Canada Day. A win over D.C. would not only boost their esteem, but potentially start their push for the top six.
In order to kickstar their playoff push, D.C. need to start scoring. This has been the theme for United for a while now, but it's reaching the point in the season where it's too late to make a push. Ben Olsen and his side will have to make some changes, but the addition of Deshorn Brown and the rested legs of Luciano Acosta and Patrick Nyarko could give United an added flair that will give them a crucial away win.
Previous meeting
Montreal and D.C. have met once this season. In a match in D.C., Montreal won 1-0. Travis Worra was in net that match, making three saves.
Injury report
Montreal Impact: Out - Louis Beland-Goyette (undisclosed), Daniel Lovitz (knee), Ambroise Oyongo (knee)​, Ignacio Piatti (groin)
D.C. United: Out- Bobby Boswell (groin), Nick DeLeon (lower abdominal strain), Sean Franklin (hamstring), Patrick Mullins (knee surgery), Rob Vincent (knee)
International duty
Montreal Impact: Patrice Bernier (Canada), Anthony Jackson-Hamel (Canada)
D.C. United: Bill Hamid (United States)
Match information
Date: Saturday, July 1st
Kick-off: 7:00 PM EST
Location: Saputo Stadium (Montreal, Quebec)
Watch: D.C.: NewsChanel 8, CW Richmond. Montreal: TSN, TVA Sports