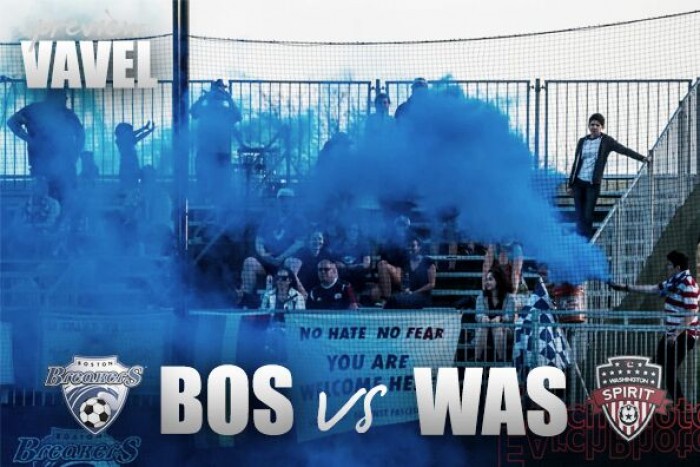 The Washington Spirit will travel to Boston this weekend to take on the Boston Breakers for their second game thi sweek.
The Breakers are returning home after a trip to Houston on Wednesday where they tied the Houston Dash in a scoreless draw. The heat and travel will have taken a toll on the team, as they battle to escape the bottom of the table for the second time this week.
Meanwhile, Washington has had a full week's rest after coming off of a win against the Portland Thorns last weekend.
Spirit looking to climb out of the bottom of the table
The Spirit were off to a bit of a rough start this season. With an overall record of 3-2-5, the team is currently sitting in the bottom half of the table, a far cry from their consistent spot in either first or second place last season, and it is clear that no one within the organization is happy about it. After an aggressive week of waivers and signings, Jim Gabarra knows that he has to look for more from his team.
Despite the many changes to the roster being made, Gabarra can have faith in Francisca Ordega, who has been well performing all season and scored the game's lone goal against the Thorns last weekend.
Caprice Dydasco, who is working her way back into the lineup after suffering an ACL tear during last year's NWSL final, was an integral part of the back line last year but has been lending her talents in the midfield. This versatility on the current Spirit roster, especially with the subs available that go unused, will be a huge asset to them against an already tired Breakers group.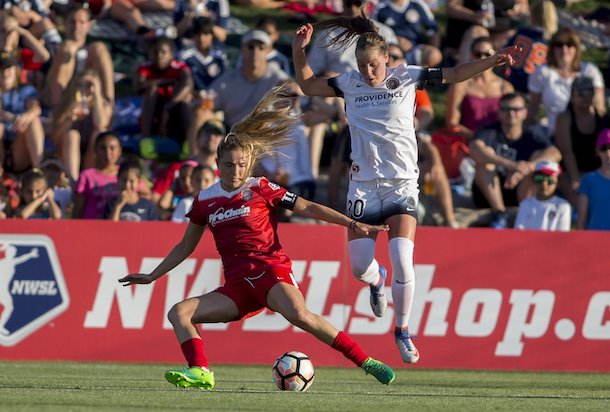 Boston regrouping for second game this week
Boston will take the field Saturday after only three days rest, but also joining them as a fresh signing will be Katie Stengel, who was one of the Spirit's waived players just a few days ago. Whether she will be ready to play this weekend or not, Stengel was impactful with the Spirit through 2016 and will add another dimension to the Breakers' roster.
With Megan Oyster in their backline, a defender whose previous experience on the Spirit will provide them with extra experience when tracking down Washington's forwards, despite this being the teams' first meeting this season. Margaret Purce, a recent graduate of Harvard University and a member of United States Youth national teams, has been able to create chances, and hopefully, will continue to in front of a home crowd on her old college campus this Saturday.
Game Details
The match will kick off at 4 pm EST on Saturday, July 1st, 2017. The match will be played at Jordan Field on the campus of Harvard University in Boston, Massachusetts. The match will be streamed live on the go90 app and website.