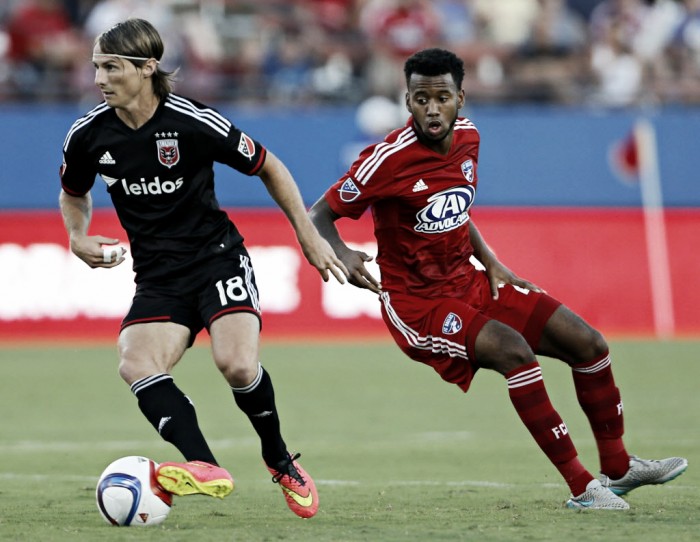 It has definitely been two different stories for D.C. United and FC Dallas this year. The capital club has struggled to get any momentum are currently riding a three-match losing streak. On the other side, FC Dallas is in second of the Western Conference. They are only behind Sporting Kansas City by three points, but the Texas club has two games in hand.
So the last place team in the Eastern conference that struggles to score faces off against one of the best defenses in the league. Time to panic for D.C. fans? Fortunately, there are some encouraging signs for the black and red.
The international call-up effect
Some teams have lost key players to the United States Men's National Team in their quest for the 2017 Gold Cup. Both FC Dallas and D.C. United will have key absences in which both sides will look to exploit.
FC Dallas will be without defender Matt Hedges and midfielder Kellyn Acosta, meaning United will have a huge opportunity to let Luciano Acosta dance through the middle of the field. D.C. had encouraging signs in their last match against the Montreal Impact but failed to get the final result. Their ability to at least create chances should be a good sign that they are soon able to finally start scoring.
As for D.C. United they will be without their star goalkeeper Bill Hamid. One of the league's highest scorers Maxi Urruti, who currently has ten goals to his name, will be looking to take advantage of Hamid's absence.
Both sides are forced to have a quick turnaround as they each had games last Saturday. FC Dallas took care of Toronto FC 3-1, but D.C. fell to the Impact 2-0.
Keys to win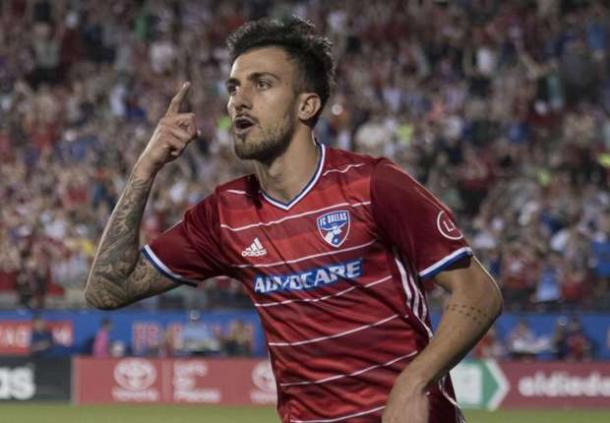 FC Dallas is the favorites in this one, but they still need to take care of business. The black and red's defense can be stout, causing problems for many opposing teams' attacks. Their key to victory will be to not let D.C. start the game on the front foot. If Dallas can take the wind out of United's sails and control the game, they should see a comfortable road to three points. If they fail to take control and let United throw some punches, they could see themselves behind.
The major struggle that has plagued D.C. United all year is their scoring woes. They are last in the MLS in goals scored and have not scored in four of their last five league games. United's path to victory will be to keep creating opportunities and at the same time have their defense stifle any momentum built by the home side.
Previous meeting
This will be the first time these two teams meet in the 2017 season. They last met in the previous season, where FC Dallas defeated United 3-0 at RFK Stadium.
Injury report
FC Dallas: Out - Walker Zimmerman (MCL)
D.C. United: Out - Bobby Boswell (groin), Sean Franklin (hamstring), Patrick Mullins (knee surgery). Questionable: Rob Vincent (knee), Nick DeLeon (lower abdominal strain).
International duty
FC Dallas: Kellyn Acosta (USMNT), Matt Hedges (USMNT)
D.C. United: Bill Hamid (USMNT)
Match information
Date: Tuesday, July 4th
Kick-off: 8:30 PM EST, 7:30 PM CT
Location: Toyota Stadium (Frisco, TX)
How to Watch: Dallas: TXA 21. D.C.: NewsChannel 8