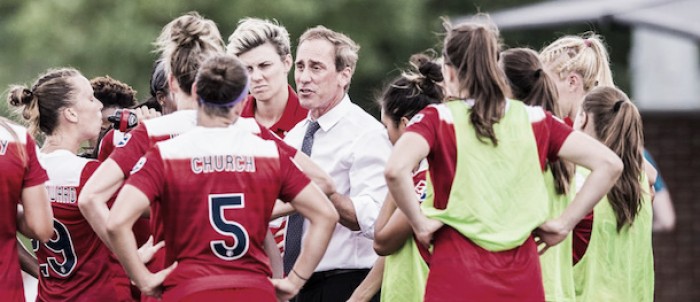 The Orlando Pride will travel north on Saturday to take on the Washington Spirit in week twelve of the 2017 NWSL season. The two teams once occupied the bottom of the table together, but the Floridian team has climbed out to sixth place, firmly in the middle, while Washington has sunk to dead last.
The first time the teams met this season was week two, and the result was an even draw with a goal for both sides. A lot has changed within the teams since that first match, whether with personnel available or strategy, so tomorrow's match in front of a nearly sold out Washington crowd will not disappoint.
Orlando regains Alex Morgan
Since that first match, USWNT star Alex Morgan has returned from her successful stint with Olympique Lyonnais in Lyon, France. Morgan competed with and against some of the best in her world for the few months she was there, and upon her return is ready to bring all that she has gained to Orlando. Morgan was known as one of Orlando's biggest assets last season, and while Orlando does have a wealth of forwards at their disposal, her absence in the captain role was surely felt.
Now, the combination of her and Marta on attack, coupled with USWNT teammate defender Ali Krieger's dynamic movements from outside back to midfield, this Pride team will be a whole new beast for the Washington Spirit to tackle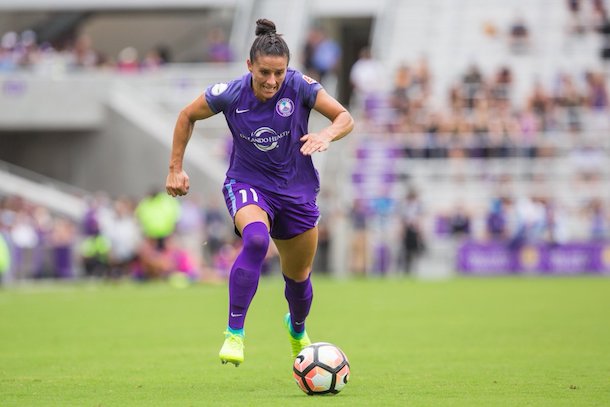 Washington needs to buckle down on defense
After dropping last week's match 1-0 to the Boston Breakers, the Spirit have found themselves in the polar opposite of where they stood last year; dead last. While the Spirit has some individual talented players on the team, it is clear to all who watch that the team does not mesh the way it did in previous years. With a few key players out on injury, the rest of the team will need to buckle down to control the Pride. Francisca Ordega has been phenomenal this season as in previous years, taking the role of the team's main goal scorer in Crystal Dunn's absence, but for all the goals she can score, the Pride can retaliate.
It will be up to the backline, headed by Canadian goalkeeper Stephanie Labbe to really set the tone of the game and help the team get a result. Labbe has performed well this season and made multiple key saves after sitting the majority of the second half of the 2016 season upon her return from the Olympics. Labbe has made it clear that she deserves a starting spot, and her control, or lack thereof, over her defense tomorrow has the ability to make or break the match for the Spirit
Game Details
The match will be played at 3:30 pm EST on Maureen Hendricks Field at the Maryland Soccerplex in Boyds, Maryland. The match will be aired on Lifetime as the Game of the Week.