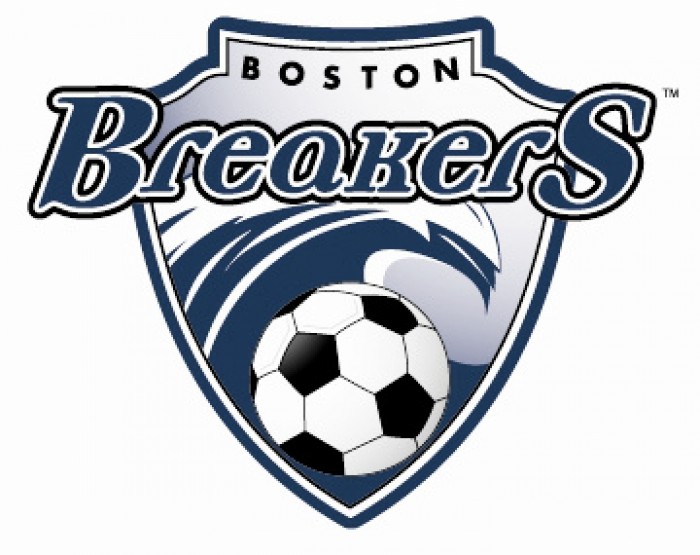 The Boston Breakers continued their solid off-field work as they added another partner to their list. The Massachusetts-based club announced today that they had partnered up with JetBlue Airways and that the carrier is now the official airline for the team.
JetBlue will b flying the Breakers on their away trips
Not only will the carrier be the official airline for the team but JetBlue will also sponsor the 'Autograph Alley' at all Breakers home games and their branding will be displayed around Jordan Field from here on out. The carrier will also feature in match-day programs and on the Breakers' e-marketing as both parties look to mutually benefit from their new venture.
President of Business Operations for the Breakers, Mark Thomas, spoke to the official website about the new deal. He felt that having a partnership with a brand like JetBlue "illustrates the work that is being done off of the field by the NWSL and the Breakers." Jamie Perry, JetBlue's Vice President was also on hand to leave a comment with the team's website. Perry stated that the company was "proud" of their roots in Boston and were looking forward to working with the city's "next up and coming sports team." Perry finished off by saying that the partnership with the Boston Breakers strengthens the ties they have to Boston and also reinforces their commitment to serving the community they are in.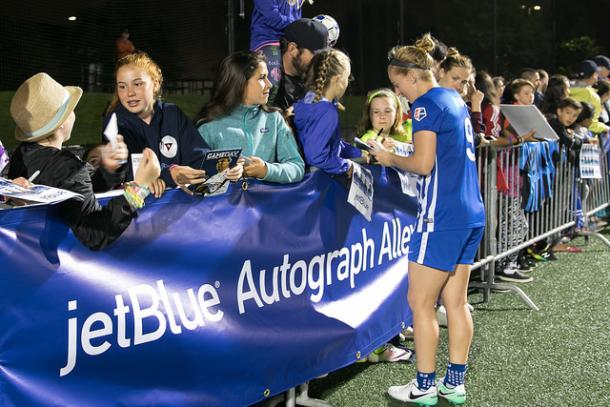 A solid marketing team is helping the Breakers grow
After adding Southern New Hampshire University and Trimino Brands to their list of partners and also extending their contract with Steward Health Care System earlier this year, the Breakers continue to make strides in growing their presence in their state and break into the sport monopoly that is mainly dominated by the New England Patriots and the Boston Red Sox. Not only with these new partnerships aid the Breakers in becoming more prominent to people in the state, but the partnerships will also aid the team financially as both the team and the league look to expand each season.
As the National Women's Soccer League continues to find it's foothold in the Us sporting landscape, partnerships like this will go a long way in increasing awareness of the league and in the Breakers' case, of the team in and around the Northeast of the country.
Quotes via BostonBreakersSoccer.com