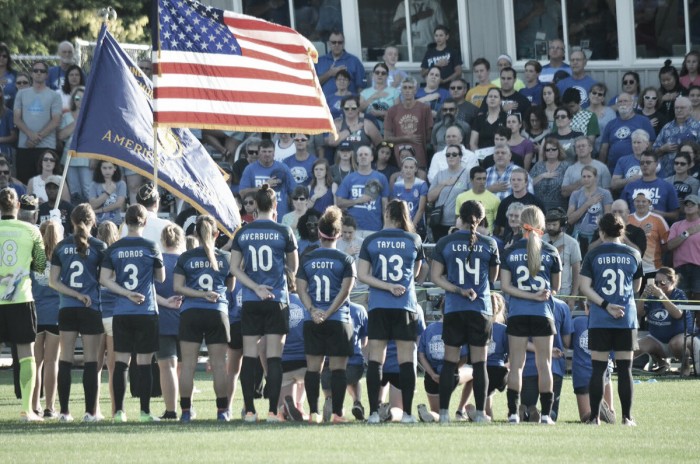 FC Kansas City have announced that they will be partnering up with the Football for the World Foundation for their game against the North Carolina Courage on July 22, 2017. Football for the World Foundation, or FFTW, is partnering up with the club to help girls all over the world play the "beautlful game."
Football for the World Foundation works with organizations such as schools, sports clubs, various community groups, coroporations, and even individuals to improve the quality of life of children through the game of football. They use the game as a tool to help empower, equip, and help children excel on and off the field through their flagship three programs: Equipment, Environment, and Development.
The partnership was inspired by FC Kansas City assistant coach Matt Briggs, and it starts to address the different issues and obstacles which prevent girls from playing soccer all around the world. Donations raised at Kansas City's game against the Courage which primarily support girls education and soccer development in Kenya and Jamaica.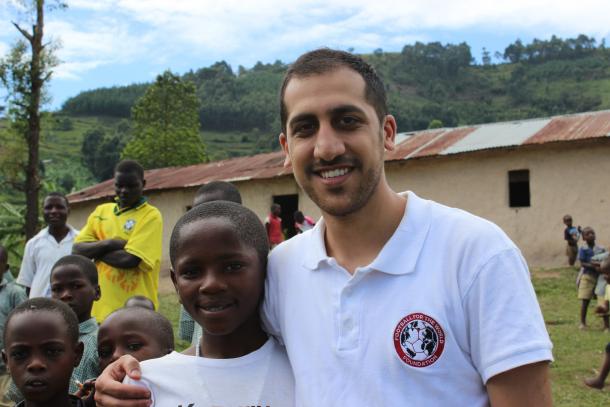 Football for the World Foundation and FC Kansas City are planning to host a charity 50/50 raffle at the game on July 22. Fans will be able to stop by the FFTW's table on the concourse or find a volunteer during the game to purchase a raffle ticket. The foundation will also collect soccer gear donations at the agme of the stadium. Acceptable items for this donation include: cleats, socks, shorts, jerseys, shin guards, keeper gear, and soccer balls.
Board members of Football fo rthe World Foundation will be honored with a presentation at halftime of FC Kansas City vs North Carolina Courage for the hard work and dedication they have put forth in improving children's lives worldwide through soccer.
FC Kansas City hosts the North Carolina Courage on July 22 with a 8 pm Eastern Time kickoff at Swope Soccer Village, but the organizations encourage fans to come early and join the free tailgate party they have before every match.
Fans can also donate to FFTW and receive discounted tickets to the July 22 match on Football for the world's website.