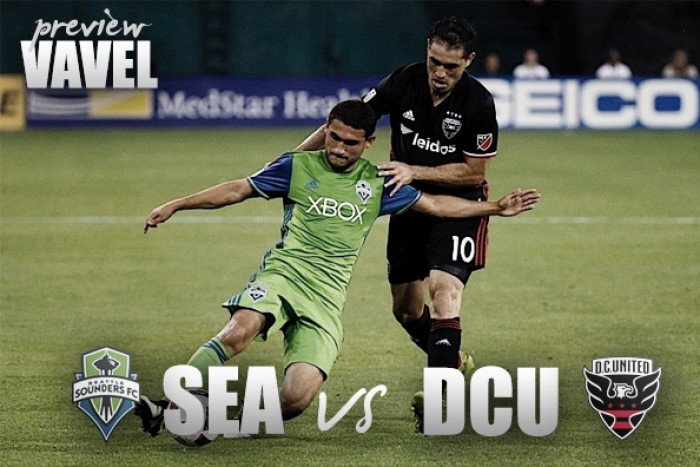 As the MLS 2017 Gold Cup break comes to a close, teams are gearing up to make their playoff push. For the Seattle Sounders, they are trying to solidify their spot in the Western conference postseason and avoid missing out on having any chance to defend their MLS Cup title. On the opposite side, D.C. United is simply looking to turn their season around.
The now worst team in the MLS will have to travel across the country and try to win in one of the most intimidating atmospheres in the United States. The odds aren't in the capital club's favor to pry their way up the standings and into a playoff spot, but they have to start somewhere.
Big names will be absent
Due to the United States advancing to the knockout stage in the 2017 CONCACAF Gold Cup, and Bruce Arena calling in reinforcements for the Yanks, both teams will have to make up for key losses in the squad.
The home side Seattle Sounders have been without forward Jordan Morris for the entirety of the tournament, but since Arena's six-man call up the Sounders will also miss Clint Dempsey. This is good news for the visiting side D.C. United, who will only still be missing Bill Hamid.
What does this mean for both sides? For Seattle, it puts more on the shoulders of Nicolas Lodeiro, who was a big factor in Seattle's turnaround last season. Will Bruin will also most likely be the man to lead the attacking front for them, giving him an opportunity to rise up in the ranks.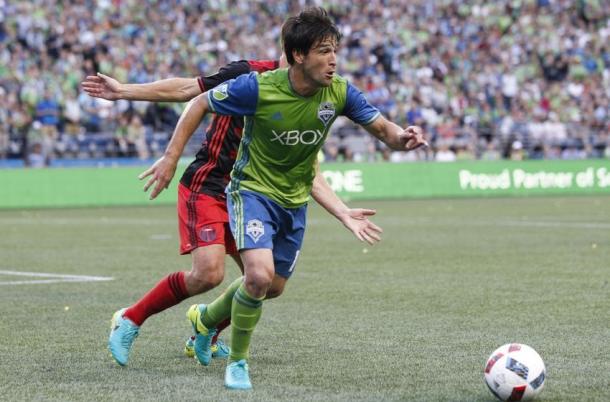 United have been in situations where they have had to play without their star Hamid. Backup goalkeeper Travis Worra is a very capable man to have between the sticks, but he has yet to show what he can really do when called on. In his two starts filling in for Hamid, Worra has let in a total of six goals – two against Montreal Impact and four to FC Dallas. He has proven it before, but now he needs to step up and make big saves that could spark a capital turnaround.
Keys to win
The Sounders' key to victory is to shut down Ian Harkes. The rookie out of Wake Forest has been one of United's bright spots this year, which showed in his wonder-goal against FC Dallas. He's starting to catch his stride, and if he is able to run the midfield with Luciano Acosta it could mean trouble for Seattle.
D.C.'s path to victory is to give Deshorn Brown as many opportunities as possible. Like Harkes, Brown was able to get his first goal since joining the black and red against FC Dallas. If those two can catch fire and begin to put United on the scoreboard, Ben Olsen and co. will be able to breathe a little easier. With the announcement of Jose Ortiz departing from the club, Brown will now get the nod to start up front.
Deshorn Brown was able to get his first goal since he joined D.C. United against FC Dallas.
Injury Report
Seattle Sounders: Out – Chad Marshall (foot), Osvaldo Alonso (MCL), Henry Wingo (ankle)
D.C. United: Out – Bobby Boswell (groin), Patrick Mullins (knee). Questionable – Nick DeLeon (lower abdomen), Rob Vincent (meniscus)
Game Info
Date: Wednesday, July 19th
Kick-off: 10:30 PM EST, 7:30 PM PT
Location: CenturyLink Field (Seattle, WA)
How to watch: Seattle: Q13 Fox. D.C.: NewsChannel 8