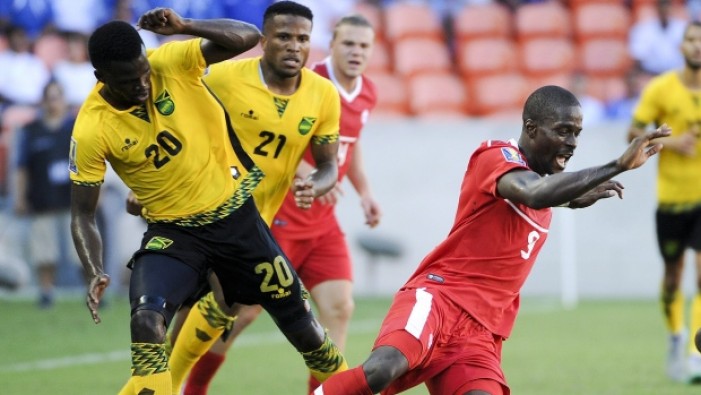 Two 2017 Gold Cup semifinal spots have been filled, and two more will be occupied tonight. Jamaica and Canada are set to battle for a place in the semifinals. Jamaica looks to take a step towards making their second consecutive CONCACAF Gold Cup final, while Canada has not made it past the quarterfinals since 2007.
Davies, Mattocks shine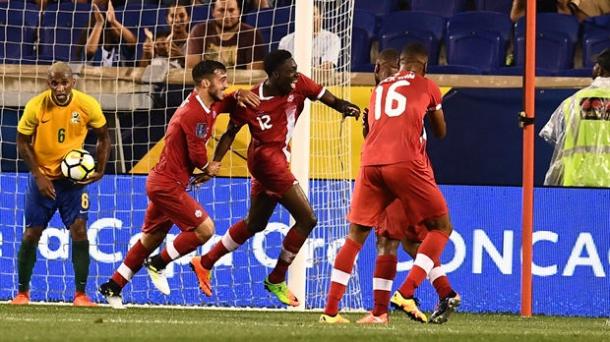 Darren Mattocks is a proven goal scorer for the Jamaican national team. The Portland Timbers striker has scored fourteen goals in thirty-nine appearances for the Reggae Boyz, but most importantly he has been the man in clutch situations. Mattocks scored the first goal in their upset over the United States in the 2015 Gold Cup semifinals and again found himself on the score-sheet in the finals.
So far Mattocks has two goals this tournament which puts him in second place for the top scorer. But who is in first? A sixteen-year-old star who happens to play for Canada.
Alphonso Davies has taken this Gold Cup by storm. He scored three goals in the group stage and has been a bright spot for Canada. It might be a lot of pressure for the Ghana-born youngster, but he has so far stepped up to the plate.
MLS stars set to battle
Jamaican goalkeeper Andre Blake is another man that has come up big in the spotlight. The Philadelphia Union player has only allowed one goal this tournament while shutting out both Curacao and Mexico. Blake and the rough Jamaican defense will do everything they can to shut out the explosive attack Canada can have.
This could be a real test for the Canucks, but they have called in some heavy reinforcements.
The CMNT manager Octavio Zambrano has utilized the rule that allows teams to replace up to six players after the group stage. A notable name that Zambrano called up is Cyle Larin, who wasn't originally called up due to being charged with driving under the influence. The twenty-two-year-old has scored eight goals in seventeen matches for his club Orlando City this season and has scored five goals for his country.
Keys to win
Having Andre Blake in goal is a huge key for Jamaica's path to the semi-finals. With their defense playing well so far this tournament, it allows for the Caribbean nation to only need one goal to put themselves through. If they can stop the speed and skill of Alphonso Davies and Cyle Larin while keeping other players like Scott Arfield in check, Jamaica should have no problem getting through.
Canada found themselves struggling to find the back of the net in their scoreless draw with Honduras, but that was without their arguably best player of the tournament in Alphonso Davies. Davies, who picked up an injury in their 1-1 draw with Costa Rica, will look to continue his good run of form and be able to keep Canada on the front foot. If the Canadians can get on the front foot early, they could give the Jamaicans a tough time. An early goal for Canada would be massive, but never count out the Jamaicans. Another blessing Canada has is goalkeeper Milan Borjan, who put on a brilliant display against Honduras.
Match Information
Date: Thursday, July 20th
Kick-off: 7:30 PM EST
Location: University of Phoenix Stadium (Glendale, AZ)
How to watch: USA: Fox Sports 1, UniMas. Canada: TSN 2