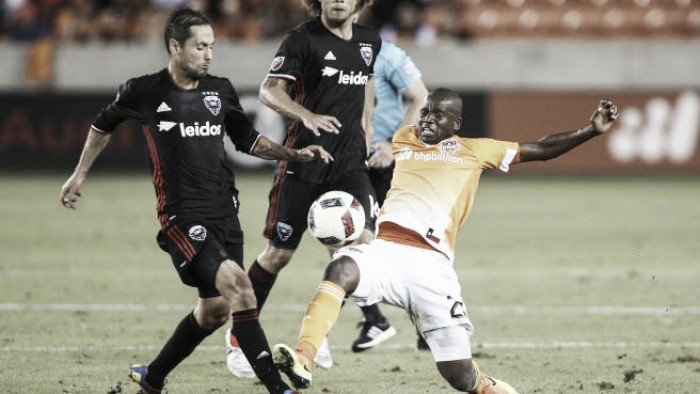 After a historic collapse which saw the Seattle Sounders become the first team in MLS history to come back from 3-0 down and win in regulation, D.C. United (5-3-12) look to use the positives gained from that match. Not only did they play very well in the first half and the few minutes of the second half, they were able to score three goals. Scoring has been a huge issue for D.C. United, but recent matches have shown they are able to finish their chances.
Why can't they win still? Their defense and goalkeeping have been letting the team down.
Not all hope is lost going into Saturday's match against the Houston Dynamo (8-5-7). The Dynamo haven't won a road game in the MLS this season, but if this season has taught us anything so far, it's that D.C. United aren't, well, reliable.
Defensive struggles in D.C., road worries for Houston
They still remain dead last in goals scored, but recent form has shown signs of life. They scored twice against FC Dallas and three times against Seattle. Deshorn Brown has so far proven to be a great acquisition to what was a stale attack of United. His creative movement and speed opens up space for other players like Luciano Acosta to roam free.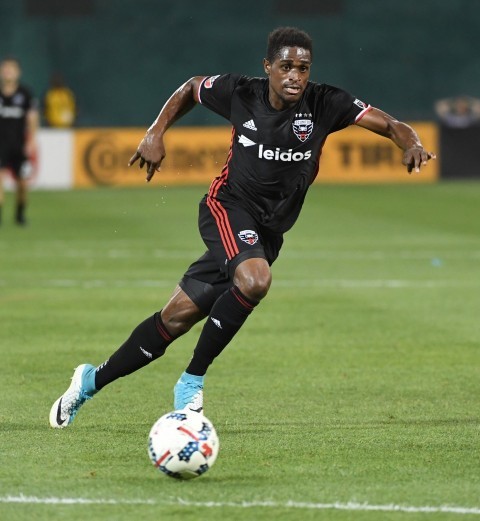 Unfortunately, that isn't enough to stop the troubles for United. A stat that is frightening for the black and red is that they are the third worst team in terms of goals allowed. This, combined with their previous struggle to score, has put them in the hole known as dead last in the entire MLS.
The Dynamo are coming into the Capital city with one thing in mind: Get their first road win of the season. They have the second most goals scored in the Western Conference but have conceded twenty-nine goals this year as well.
Their main striker Erick Torres will be missing in the Dynamo line up as he is on international duty with the Mexican National Team. This will be a key absence for the visitors as they will now have to look elsewhere to provide their scoring.
Keys to win
As the great Dave Johnson said in the United post-game show, "United will play at home this Saturday – yes you heard that right". The capital club will finally have the backing of their own fans to boost them towards victory. With their recent scoring run, they should be able to perform just as well at home. The biggest issue for United is their defense and goalkeeping needs to step up. Since Bill Hamid left United for his USMNT call up, Travis Worra has conceded ten goals in three starts. Even worse? Worra has let in more goals (11) than he has saved shots (8).
That is in only four starts.
If United has any chance of winning, their defense needs to buckle down and start interrupting chances. Against Seattle they let too many crosses float in and they let their guard down.
For the visiting Dynamo, their defense needs to make sure Brown doesn't create too big pockets of space. Not only would that let him get chances of his own, it spreads the Houston defense and gives United the chance to continue their scoring run.
Injury Report
D.C. United: Out: Patrick Mullins (knee). Questionable: Bobby Boswell (groin), Nick DeLeon (abdomen), Rob Vincent (meniscus)
Houston Dynamo: Out: Eric Alexander (MCL), George Malki (ACL)
International Duty
D.C. United: Bill Hamid (United States)
Houston Dynamo: Erick Torres (Mexico)
Match Info
Date: Saturday, July 22
Kick-off: 7:00 PM EST
Location: Robert F. Kennedy Memorial Stadium (Washington, D.C.)
How to watch: DC: NewsChannel 8