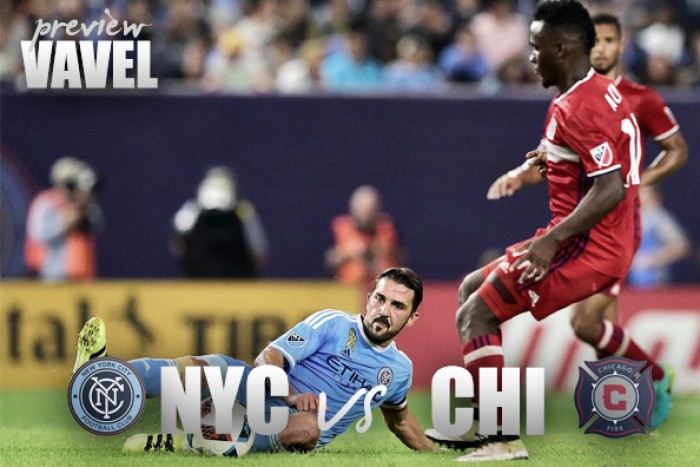 Chicago Fire will be hoping to continue to dominate play this weekend. Meanwhile, New York City FC will hope to gain three points on the second place side. The league's top two goal scorers will go toe to toe as David Villa will welcome Nemanja Nikolic into New York.
Both sides are coming off of 2-2 draws and will be hoping to grab all three points this time around.
Team News
New York City FC: The supporters of NYCFC are going to have to watch another frustrating weakened team as injuries continue to really pileup.
Miguel Camargo, who began his 2017 CONCACAF Gold Cup very well, is going to be forced to miss the remainder of the season with a hip injury. The Panamanian is hoping to be fully fit in 4-5 months. However, he is not the only player with a long term injury. Ronald Matarrita is also going to be sidelined with an injury for a lengthy period. Costa Rican teammate of Matarrita, Rodney Wallace, also picked up an injury at the Gold Cup and is expected to be out for four weeks.
Another player who has had to unfortunately watch from the bench a lot this season is young winger, Khiry Shelton. Khiry picked up a hamstring injury towards the beginning of the season and has not seen time on the pitch since.
First ever NYCFC homegrown player, James Sands, has recently picked up an injury in training and will be treated by medical staff for the next five weeks.
Maxime Chanot is questionable for Saturday's match as he has been feeling discomfort in training.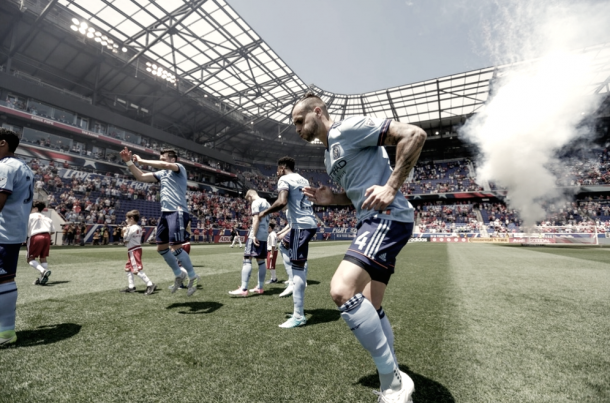 Chicago Fire: Chicago are going to be looking towards Bastian Schweinsteiger to dictacte play. He has been a key part in their success. The former World Cup winner, however, has been battling through a hip injury and will be hoping he is fit enough to play in New York. Matt Polster is also questionable with a leg injury.
David Arshakyan and John Goossens both have right ankle injuries and will continue to miss time in Chicago's terrific season. Goalkeeper, Jorge Bava, is also injured and will not be on the field in New York.
Key Facts
Chicago Fire have only beaten NYCFC once in the clubs five meetings. Chicago won the series opener but has not topped NYCFC since. The last match between the two sides saw David Villa score a brace in a NYCFC 4-1 win. The all time series for the blue side of New York is 2-2-1. Can the improved Chicago top NYCFC once again?
While both sides are enjoying great seasons in MLS, Chicago are not nearly as frightening on the road as they are at Toyota Park. The Chicago side are just 2-3-4 away from home and are certainly beatable for an NYCFC side looking to bounce back. Chicago, who are unbeaten in MLS play since April, are going to put that streak on the line against an NYCFC side who have only lost one game at home in 2017.
Nemanja Nikolic is hoping to pull further away in the golden boot race from 2016 MLS MVP David Villa. David Villa, who trails the leader by just three goals, will hope to add to his tally in the Bronx on Saturday. Ultimately both players are going to look to grab their team three points in an important match between two of the leagues' best on Saturday.