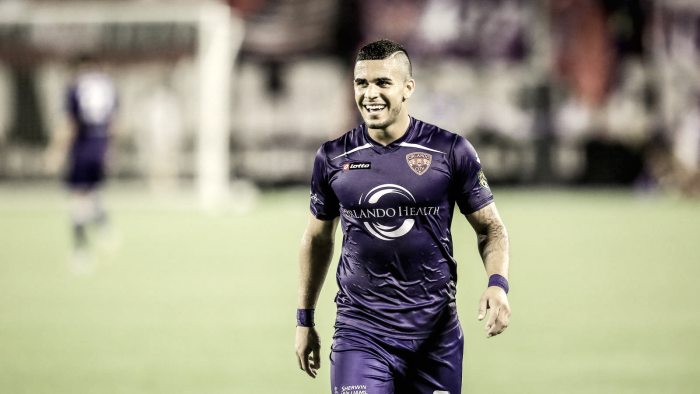 Orlando City SC announced the return of Dom Dwyer, who recently made a name for himself on the international scene with the USMNT. The 26-year-old striker will join Orlando from Sporting Kansas City.
With Cyle Larin already at the club, the Orlando side is building one of the scariest duos in MLS. Dom compliments Cyle very well and that is exactly what a strike force should do.
The reported exchange could see Orlando giving Sporting KC up to $1.3 million in allocation money ($500,000 in Targeted Allocation Money and $700,000 in future allocation money). This is a massive deal in MLS, in fact, it was record-breaking but if he continues to score as much as he has done in the past, we won't see Orlando supporters too upset. Luckily for Orlando, they offloaded Kevin Molino to expansion side Minnesota United FC in January which is where a lot of the allocation money being used on Dwyer is coming from.
Dwyer returns
This is not the first time Sporting KC has moved Dom to Orlando. The first time would be in 2013 when they loaned Dom to, at the time, a USL Orlando side. The striker scored 15 goals in 13 appearances for the club and to follow that up, he scored four goals in the USL final to help the side lift a cup. Both Dom Dwyer and Orlando City SC will be hoping for some more of that in years to come. Dom is one of the finest goal scorers in MLS and has been for quite some time. Since leaving Orlando at the end of his loan in 2013 to rejoin Sporting KC, there are not many players in the entire league who have topped him in goals.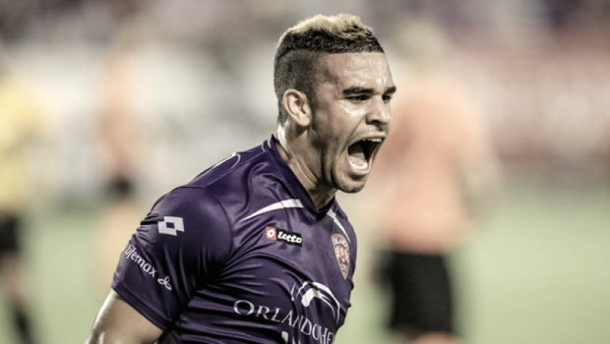 The 26-year-old has featured in 15 games so far in the 2017 MLS season and has scored 5 goals. Despite a relatively low number of goals for his standards, he is not the type of player to sleep on, as he can score at any time. Maybe a change of scenery was needed. Playing next to Cyle Larin with Kaka creating for you is certainly not a bad place to be.
Dom could potentially train with his new club on Wednesday and Orlando supporters will hope he can play in Saturday's match against Atlanta United. Orlando is very close to a playoff spot and is hoping Dom is the missing piece that could get them in. Maybe, if they get hot at the right time, Dom can help deliver an MLS Cup win to go along with the USL trophy he delivered the club in 2013.