The LA Galaxy have agreed on a deal with Villarreal which will send Jonathan dos Santos to link up with his brother Giovani dos Santos. The 27-year-old midfielder will hope to improve what has been a disappointing season by Galaxy standards. The transfer will cost the Los Angeles side $5 million and the Mexican midfielder will fill the one of the teams three three designated player slots. The Galaxy currently has all three slots filled with Romain Alessandrini, Giovani dos Santos, and Jelle Van Damme. Van Damme will more they like have to have his DP contract bought down with Targeted Allocation Money.
It's been rumored all season that LA was searching for a striker to fill the third DP slot, but with this signing, it is unlikely we'll see a big name striker join the side this season. Though there may have been some truth to the striker rumors, Jonathan dos Santos was simply too good to pass up, even if that meant no DP striker.
Brothers Reunited
Jonathan will join his brother Giovani and this will mark the third time the two have played for the same club. The two grew up in the prestigious Barcelona academy and have both made appearances for the first team but moved clubs in hopes of even more playing time. Giovani left the club before his younger brother and found himself at Tottenham Hotspur. Giovani was loaned out to a few clubs before leaving London for Mallorca and then moving again a couple of years later to Villarreal.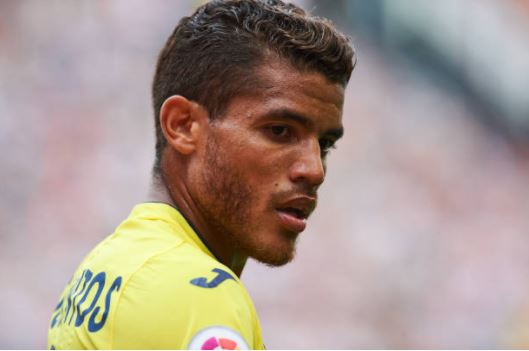 A year after joining Villarreal, his little brother followed him and they enjoyed one season together before Giovani was on the move again, this time, to Los Angeles. Once again, Jonathan followed in his older brother's footsteps and joined the same club.
Giovani has had a rather successful stint in MLS despite his club having a poor first half to the 2017 season. Jonathan will be hoping to have the same success on the pitch as Giovani. The brothers will hope to get LA into a playoff spot and potentially return the side back to glory.
Due to injuries and poor performances, the midfield has lacked consistency in Los Angeles, and Jonathan will not only hope to find consistency in his own game but also hope to help those around him. Los Angeles could be building something special, but the fans who are used to success are desperate for change now.