It has been announced by the Panamanian club Sporting San Miguelito that Fidel Escobar, the twenty-two-year-old Panama international centerback, has agreed to a deal with the New York Red Bulls.
The deal is an eighteen-month loan in which the Red Bulls will have the option to buy once his loan spell is up.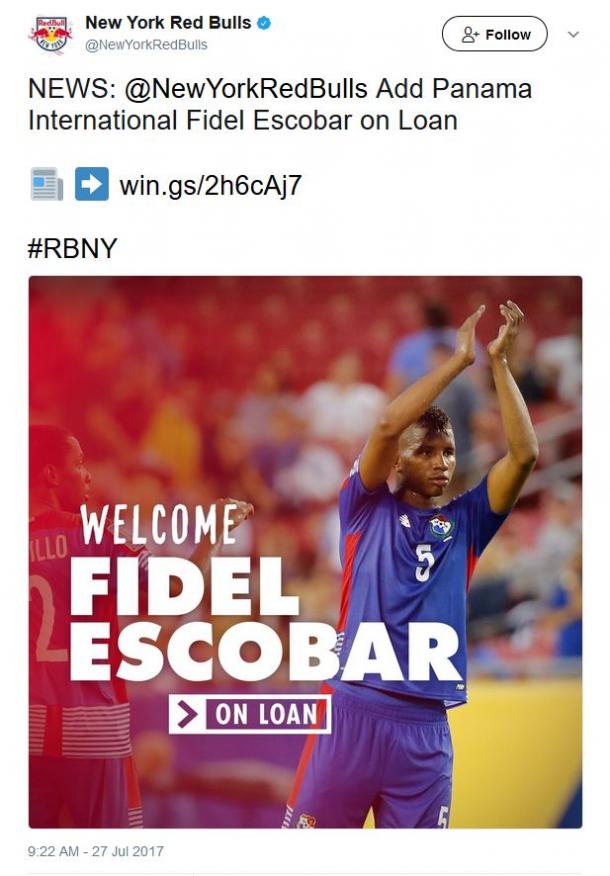 Rising up the ranks
Born in Panama City, Panama, Escobar began his soccer career at San Francisco FC, located in La Chorrera, Panama. He then was signed by Sporting San Miguelito or Sporting S.M.
After impressing many at the 2015 FIFA U20 World Cup with Panama, he earned a loan deal with the reserve team of Sporting Club de Portugal. His time with the Portuguese giants ended in turmoil when he attempted to terminate his contract and sue the club, but nothing came out of that.
Once he returned to Sporting S.M. he was called up to the Panama National Team and competed in the 2017 CONCACAF Gold Cup.
The possible solution to the Red Bulls' defense
The New Jersey based club have needed a central defender for quite some time, and with their starter Gideon Baah being put on the season-ending injury list due to a leg injury he suffered last year, it makes sense for the Red Bulls to make this move.
RBNY are currently in fifth place in the Eastern Conference but are only three points above seventh place Orlando City SC – who just acquired USMNT striker Dom Dwyer. The Red Bulls do however have a game in hand, where a win could put them in fourth place.