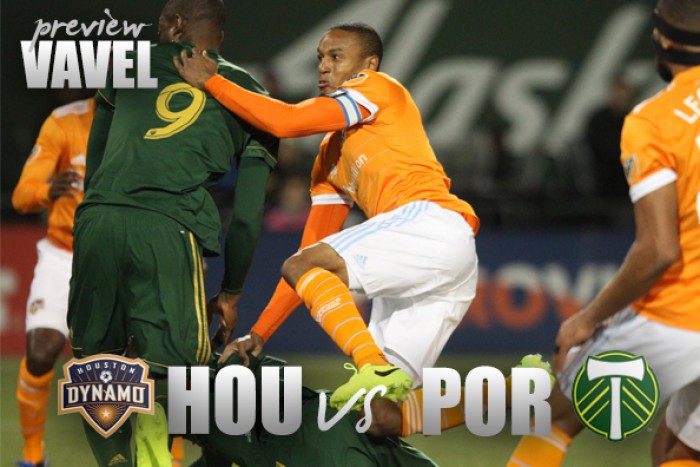 The Gold Cup break is well and truly over now, and MLS can get back to the business of MLS. The Portland Timbers' personnel woes have, hopefully, bottomed out, and while they're still dealing with injuries, they'll at least have their Gold Cup participants back and available, if limited, for Saturday's trip to BBVA Compass Stadium to face the Houston Dynamo.
Leapfrog
Houston are currently third in the West, two points ahead of the Timbers. While it's a cliche to say "every game is important", the Timbers have very much fumbled and bumbled their way into the fact that every game for the rest of the season is, in fact, vitally important. They have 12 games remaining, and thanks to their recent run of six points from seven games, they need to make a lot of noise in those last 12 games to ensure they finish above the fabled red line and head in to the playoffs in good shape.
They go into BBVA Compass Stadium replenished - they're still injury-ravaged, but Fanendo Adi's vacation from his stupid red card is over, and Darlington Nagbe, Alvas Powell, and Darren Mattocks are all back from their Gold Cup exertions. All three played pretty heavy minutes in Wednesday's final, so it remains to be seen how much they'll play as they recover from that game.
The Gold Cup should, however, give that trio a ton of confidence as they head back to MLS play - Alvas Powell, in particular, who is a very up-and-down Timber, had a phenomenal tournament. He almost singlehandedly kept the final from being about 11-1, doing a ton of work to keep the US in check as long as he could. Darren Mattocks, as they say, put in a shift as well, and Nagbe was his usual Nagbean self.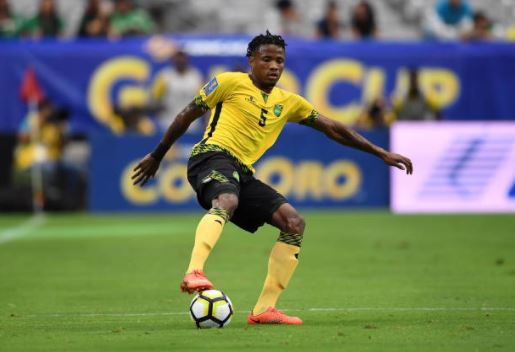 Houston, meanwhile, is coming off a milestone of sorts - their first 2017 road win, in DC. They'll come home and welcome back Erick Torres, who will be fully rested and ready after his Gold Cup ended early with Mexico's loss to Jamaica in the semifinal.
Houston will also be Houston this Saturday - it's forecast to be a balmy 97 degrees at kickoff time, with humidity making it feel like 107. This is not a surprise in Houston in late July, but weather that severe might further limit the minutes of the Timbers' Gold Cup returnees, because nobody should have to exert themselves in that weather if they aren't at 100% to start with.
TEAM NEWS/PROBABLE LINEUPS
As mentioned, Nagbe, Mattocks, Adi, Powell, and David Guzmán are all back for the Timbers, while Liam Ridgewell still continues his recovery. Vytas is questionable after missing last week, and it remains to be seen whether Diego Chará was legitimately hurt or just kicked in a, shall we say, very sensitive area last week. Jeremy Ebobisse will make way for Fanendo Adi up front, but we'll see more from the kid in the coming weeks for sure.
TIMBERS:
Jake Gleeson; Zarek Valentin, Larrys Mabiala, Lawrence Olum, Roy Miller; David Guzmán, Diego Chará; Darlington Nagbe, Diego Valeri, Sebastián Blanco; Fanendo Adi
DYNAMO:
Tyler Deric; A.J. DeLaGarza, Adolfo Machado, Leonardo, DaMarcus Beasley; Ricardo Clark, Juan David Cabezas, Alex; Alberth Elis, Erickk Torres, Romell Quioto
REFEREE:
Jose Carlos Rivero
WHAT/WHEN/WHERE/HOW
Portland Timbers at Houston Dynamo
Saturday, July 29, 2017
5PM PT/7PM CT
BBVA Compass Stadium
Houston, TX
PDX: Root Sports
HOU: KUBE 57
STREAM: MLS Live (subscription service, blackouts apply)