An unfortunate part of MLS is that its young stars will look for moves to Europe to further their careers and play for the world's top clubs. In the case of Kellyn Acosta, who has recently earned his place in the United States Men's national team, he has told Sam Stejskal of MLSsoccer.com that now would be the time for him to make the move across the pond.
Acosta said that now would be the best time to move so that he can join a team during their pre-season, rather than jumping in during the middle of the season.
There's interest, but no rush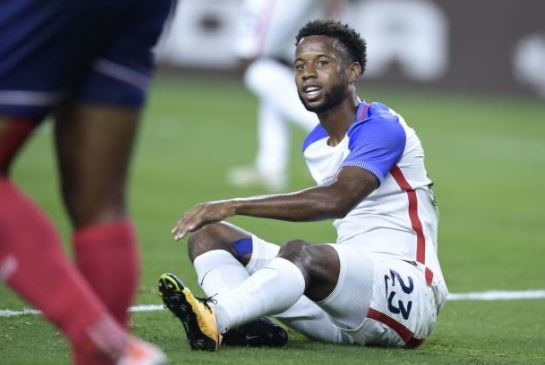 The worst thing that can happen to a player is they jump the gun on what seems like a golden opportunity (see: Julian Green to Bayern Munich). Luckily the FC Dallas star knows his time will come.
"Ideally, now would be the time," Acosta said. "But when the time comes, the time comes."
Obviously, the club wants to keep their star player so they can make another run for the MLS Cup but if the player feels the move is right the club is left with little to do. Acosta knows he has generated interest from teams across seas. He stated, "I know there have been teams interested, but I'm just trying to keep my head down, buckle down and work hard."
With his selection to the MLS All-Star team, he knows there will be even more eyes watching. He emphasized the importance of playing well against Real Madrid.
"I'm here at the All-Star Game," Acosta noted. "There's going to be some eyes there, so I just need to play my game, do what I do every week with FC Dallas and do a little bit better than I did with the national team. I just want to continue progressing and when the time comes, just make a decision then."
FC Dallas supporters will be glad to hear he still is focused on performing well, no matter where he might be going.