MLS All-Stars 1 (2) - 1 (4) Real Madrid C.F.
Real Madrid win this year's edition of the MLS All-Stars Game!
GOAL! Marcelo wins the game!
GOAL! Almirón scores!
GOAL! Kova?i? scores!
GOAL! Valeri scores!
GOAL! Bale scores!
MISS! Dos Santos hits the crossbar!
GOAL! Benzema scores!
SAVE! Zidane gets to the ball! Dwyer misses the first penalty.
Penalties start off here...
End of 90 minutes: Well, after pretty much dominating the game, Real Madrid concede late and we now head off to penalties.
90+2' Dwyer wins another corner for the MLS All-Stars.
90' Benzema completely bamboozles Acosta and lays it off to Ceballos but the mdifielder dallies and gets the ball taken off his toes by Almirón.
MLS All-Stars 1 - 1 Real Madrid C.F.
McCarty gets to the corner and his powerful header comes off the post. Dwyer is quickest to react and puts the ball past Zidane.
87' GOAL! Dwyer equalizes for the MLS All-Stars
86' Bale gets to the byline and finds Benzema who tries to lay it off for Ceballos but it's too short. Real Madrid win back possession through poor play at the edge of their own area by the MLS All-Stars but nothing comes of it.
84' Casemiro heads the corner away and Real Madrid break with Bale. He tries to pick out Benzema at the far post but a combination of Parkhurst and Grana deal with the danger.
83' Dwyer tries to muscle his way past Vallejo but the defender stands strong. Valeri now wins a corner kick for the home side.
80' Marcelo does well to hold off three opponents and keep possession for Real Madrid.
79' Carvajal and Bale combine to set the right back free and he tries to pick out Benzema but Parkhurst makes a good interception.
78' Bale uses his pace and gets to the ball first. It gets blocked and falls to Óscar who completely mishits his shot and it rolls to Frei.
77' Nikoli? holds the ball up well and plays it off to Grana. The MLS All-Stars have a corner kick now. Almirón swings it in but it goes by everyone.
74' Marcelo swings the ball towards Benzema but it's just too far ahead for the forward.
73' Dos Santos tries to get it on target but it goes wide of the goal.
72' SUBSTITUTION: Lucas Zidane, Álvaro Tejero and Óscar come in for Yáñez, Nacho and Vásquez.
71' Some sloppy play by Madrid near their own box almost results in a goal for the MLS All-Stars.
70' Dwyer and Nikoli? combine well after some great play by McCarty and the Chicago Fire man sends his shot wide.
69' After a few wobbly moments, Real Madrid are beginning to show their quality in the second half now.
68' CHANCE! Kova?i? plays a great cross field ball to Bale in space and the Welshman drives forward, takes aim for the far corner and hits the post!
67' Marcelo plays in a great diagonal towards Bale who gets a touch but can't get it by Frei.
66' Grana sends in a great cross towards Dos Santos but Carvajal does his job well and clears the danger.
65' Real Madrid get forward again with Bale who finds Benzema but the Frenchman can't sort out his feet quickly enough and when he does get the shot away, it's blocked.
65' The corner comes to Nacho but he can't direct it towards the goal.
64' Marcelo holds off a challenge and curls the ball out onto the flank for Vázquez. The winger fires it into the box first time and Parkhurst has to make a last ditch clearance.
62' Bale goes for goal after working some space for himself but can't hit the target.
61' SUBSTITUTION: Giovanni Dos Santos enters the game for Piatti.
61' SUBSTITUTION: Casemiro, Karim Benzema, Mateo Kova?i?, Marcelo, Dani Carvajal and Gareth Bale come in for Llorente, Mayoral, Isco, Hernández, Hakimi and Asensio.
60' Hakimi, who has been brilliant tonight, gets forward well and fires across the goal, narrowly missing.
MLS All-Stars 0 - 1 Real Madrid
Asensio breaks away with his pace and holds the play up before passing to Ceballos. The substitute plays in Mayoral who gets his shot away, it takes a deflection and nestles into the goal.
59' GOAL! Mayoral opens up the scoring!
57' Acosta has to be sharp to prevent the cross coming from Vásquez. Real Madrid get a corner that finds Hernández perfectly but he nods it wide of the goal.
53' MLS All-Stars have tried to catch the new center back pairing for Madrid out on the break but so far, the offside flag or Vallejo have foiled them.
49' Isco finds Vásquez and the winger brings the ball down but can't keep possession. Casillas has to come a long way off the line to stop Nikoli? from getting to the ball on the break.
46' Real Madrid start off the second half for us.
46' SUBSTITUTIONS: Dani Ceballos, Jesús Vallejo and Rubén Yáñez? come in for Kroos, Ramos and Navas.
46' SUBSTITUTIONS: Stefan Frei, Kellyn Acosta, Michael Parkhurst, Miguel Almirón, Nemanja Nikoli?, Hernán Grana, Diego Valeri, Dom Dwyer and Matt Hedges come in for Howard, Beasley, Van Damme, Káka, Giovinco, Villa, Zusi, Bradley and Kappelhoff.
MLS All-Stars 0 - 0 Real Madrid C.F.
Half-time: An entertaining 45 minutes comes to a close with both sides having chances at goal but not taking them. Had this been a competitive game, Real Madrid would have cause to complain about a blatant penalty not awarded to them earlier on but as it stands, it's all square at the half.
45+1' Giovinco holds off Llorente and heads toward goal before firing it goalward from a long way out. It goes wide but it had Navas scrambling.
45' CHANCE! The initial corner is cleared but Kroos picks his way into the box and Van Damme's nodded clearance is the only reason the ball doesn't end up in the back of the net.
44' Madrid work the ball out of defense well and Isco plays a great long ball into space for Vásquez to chase down. The winger cuts onto his left foot and tries to go for the far corner but it's deflected for a corner.
44' Villa tries to whip the ball into goal first time from outside the box but it goes high into the stands.
43' CHANCE! Ramos tries to be too cute after Isco plays him through on goal and he lobs his goal over the crossbar. Another great chance for Real Madrid goes begging.
41' Kross wins the ball back about 40 yards away from the box and the ball ends up at Hernández' feet but his effort doesn't trouble Hoard at all.
41' Now Asensio takes his chances from outside the box but it goes well wide.
40' Villa thinks he's in here but he's found offside by the assistant referee.
39' Ramos breaks the ball forward from the back and passes it out to Asensio but the cross back to the Real Madrid captain is blocked.
36' CHANCE! Llorente loses the ball in midfield and the MLS All-Stars counter quickly with Káka who cuts the ball back to Villa. Navas makes a great stop close to his own goal and the resulting corner comes to nothing.
35' Madrid are winning the ball back high up the field and Kroos tries to bend it in from just outside the box but it's off target. Howard was frozen again.
34' Ramos goes for goal and it goes over the cross bar from the free kick.
33' Isco performs a great 360 turn and is brought down by Piatti right on the edge of the box.
32' Villa almost finds Káka in the box but Nacho makes a good interception and Madrid break quickly. Isco chips the ball to Asensio who tries to be too clever and attempts to lob the ball over Howard. The goalkeepers stretches high and gets to the attempts.
31' SUBSTITUTION: Igancio Piatti comes in for Altidore.
30' The MLS All-Stars play dangerously across their won box and Mayoral almost gets his shot away but Schweinsteiger comes back to defend well.
29' Isco takes the corner and it comes to Naco at the far post but his volley goes high into the sky.
28' Some controversy here. Beasley clearly misses the ball and takes out Hakimi instead in the box but the referee awards a corner kick instead of a penalty for the visitors. Upon the first look and on replay, the referee Allen Chapman got that one completely wrong.
26' Real Madrid work the ball forward again and Mayoral goes for goal but it goes over the crossbar.
25' Káka nutmegs Kroos in midfield and tries to start an attack for the MLS All-Stars but Sergio Ramos is on hand to regain possession for his side.
25' Vásquez and Achraf Hakimi combine and send in the ball into the box. It takes a Zusi header to knock the ball away.
24' A foul on Schweinsteiger gives the MLS All-Stars a chance to regain possession. Villa fouls Nacho and the ball goes back to Real Madrid.
23' Altidore gets the ball but he's called back for offside. Madrid bring the ball up the field quickly and Kroos has a go at goal that's blocked by the backline.
21' CHANCE! The ball gets back into Madrid's possession through a turnover and it goes out wide to Asensio in space. He breaks into the box and Howard makes a good stop. The parry goes just over Vásquez and MLS All-Stars escape.
21' CHANCE! Schweinsteiger fouls Kroos and Madrid take it quickly. Vásquez takes aim and it flashes just wide. Howard was frozen.
20' Isco has a pop from outside the box but it curls wide of the goal.
19' Borja Mayoral picks up the ball into space and runs at the defenders. He's fouled by Kappelhoff and Madrid maintain possession.
19' The MLS All-Stars gets some solid possession for the first time in the match and work the ball out to Zusi but his first time cross is well defended by Hernández.
16' Isco plays a great ball down the channel for Asensio but it skips quickly off the surface and Howard gets to it before the Madrid player.
15' Asensio plays it out wide for Vásquez but he's called back for offside.
14' Zusi picks out Altidore in the box but Llorente holds off the Toronto FC man and Keylor Navas is able to come out and fall on top of the ball.
12' Madrid get forward again and Isco lays it off for Kroos but his shot is blocked by Johan Kappelhoff. The MLS All-Stars then break forward quickly with a ball out to Jozy Altidore and Káka tries to wind his way through a few players but nothing comes of it.
11' Marco Asensio crosses towards Toni Kroos who tries to redirect the ball but it goes wide. It did come at him quickly.
10' Graham Zusi upends Llorente and concedes the free kick but gets no further punishment.
9' Theo Hernández gets to the byline and tries to pick out Vázquez but Jelle Van Damme is on hand to cut out the pass and Tim Howard gathers.
7' SUBSTITUTION: DaMarcus Beasley comes on for Garza.
6' Bastian Schweinsteiger plays a great long ball towards David Villa and he passes it to Giovinco but the shot is blocked by the Madrid defenders. The away side then counter quickly but the attack stalls.
5' Madrid work the ball well on the left hand side and Toni Kroos tries to find Lucas Vázquez but the ball is cut out.
4' Marcos Llorente tries to swing the ball out wide to Marco Asensio but the ball flies out of bounds due to the heavy rain coming down right now. Garza is now on the bench and a substitute is being readied to replace him.
3' Greg Garza is receiving some treatment after going down after a challenge by Isco.
1' Sebastian Giovinco gets things started here in Chicago.
Just over 15 minutes to go before the start of this one. Let me know what your predictions are for this game over here: @kudzim88
Heading up the officiating team tonight will be center official Allen Chapman. The two assistant referees will be Adam Wienckowski and Jeremy Hanson while Jose Carlos Rivero will be the fourth official.
Real Madrid Starting XI (4-3-3): Navas; Hakimi, Nacho, Ramos, Hernández; Isco, Llorente, Kroos; Vázquez, Mayoral, Asensio.
MLS All-Stars Starting XI (4-3-3): Howard; Zusi, Kappelhof, Van Damme, Garza; Bradley, Schweinsteiger, Kaká; Villa, Altidore, Giovinco.
Even though Real Madrid are still in pre season mode, they do have big games coming up and will use this match against the MLS All-Stars to gear up for those upcoming clashes. Starting lineups for both teams are as follows:
Hello everyone to VAVEL USA's LIVE coverage of the 2017 MLS All-Stars Game. This year, Major League Soccer's best players will be squaring up against Real Madrid, current European and Spanish title holders. This is Kudzi Musarurwa at the helm, and I will be your host for this exhibition of top class soccer in Chicago.
MLS All-Stars 2, Real Madrid 4.
Prediction: Even without the likes of Cristiano Ronaldo in their ranks, Real Madrid has probably one of the best-attacking teams in the world and should create plenty of chances if all their players are firing on all cylinders. As they have shown throughout their pre season, given the opportunity, they will score goals and the potential front three of Bale, Benzema, and Asensio will probably be enough to win this game for the Spanish giants.
The MLS All-Stars will be led by Veljko Paunovi? while Real Madrid will be led by head coach Zinedine Zidane.
Projected Lineup for Real Madrid vs MLS All-Stars: Navas; Carvajal, Varane, Ramos, Marcelo; Modric, Casemiro, Kroos; Asensio, Benzema, Bale.
Projected Lineup for MLS All-Stars vs Real Madrid: Howard; Zusi, Beasley, Garza; Schweinsteiger, Almirón, Bradley, Kaká; Villa, Nikoli?, Giovinco.
The match will be played at Soldier Field in Chicago, Illinois on August 2nd, 2017. The game will kick off at 8:30 PM EST and will be broadcast on FS1, Univision, TSN, and TVAS.
If 'Los Merengues' have an Achilles' heel, it's their lack of concentration at the back. The backline is prone to defensive lapses which showed up on occasion last season and recently in their three pre season friendlies so far. This means that Real Madrid can be got at, even if you have to then beat the skill in goal of Keylor Navas. If the defenders, led by Ramos, are not fully engaged in the match, the opposition may be presented with chances to score and if that is the case, that team should make the most of their chances when they can.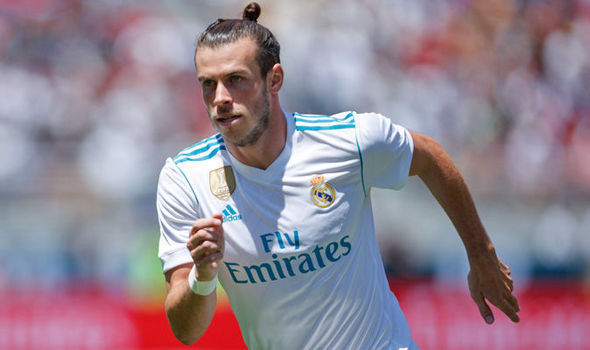 Even with two losses in a row, one against their fiercest rivals, Real Madrid is never a team to be taken lightly. They have too much talent in their ranks to be treated as a team that can be easily beaten and with players fighting for a spot in the starting eleven, expect many of them to show what they are made of during this game. If you go down the roster, there are names there that could start for any team in the world; from Gareth Bale, Karim Benzema, Luka Modri? and Toni Kroos to Sergio Ramos and Raphael Varane at the back, this Madrid team is stacked. That's not to even mention the likes of Isco, Marcelo, Marco Asensio or Mateo Kova?i? who are all players capable of producing a moment of magic if necessary.
The potential problems for the MLS All-Stars will be on defense. They are going up against players who score goals for fun during their regular season and even though this is a pre season friendly, will be looking to cement their place as regulars in this upcoming La Liga season. Whether it be Tim Howard or Stefan Frei in goal, the MLS All-Stars goalkeepers will have their work cut out for them on Wednesday night and will need to be fully focused in order to stop 'Los Blancos' from completely dominating the game.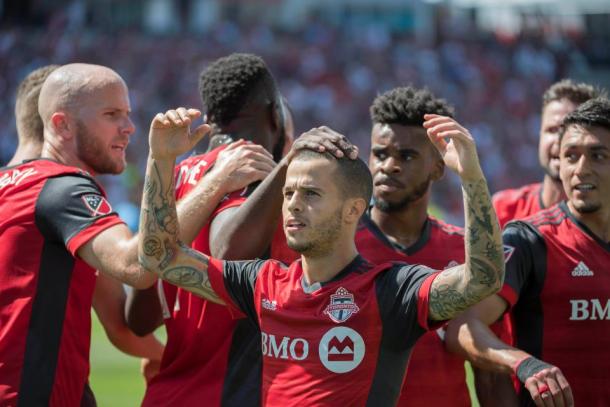 At the tip of the MLS All-Stars roster is the attacking prowess of David Villa, Sebastian Giovinco, and Nemanja Nikoli?. These three players have scored a combined total of 41 goals in 59 appearances. Giovinco and Villa are known quantities to those outside of these shores but Nikoli? has proven to be a real asset for his club side, the Chicago Fire, and currently, leads the MLS Golden Boot race.
Behind these players for game MLS All-Stars vs Real Madrid live score today will be the likes of Kaká and Bastian Schweinsteiger, who again will be familiar faces to those who have followed European soccer for a long time. These five players make up a very capable team in any given situation and they will be the ones who could make a difference against the superstars of Real Madrid.
Previous MLS All-Star games have featured some of the very best in the world of soccer but this time around, the game will see the first ever Spanish team go up against what many consider to be the best the MLS has to offer. As of right now, the MLS All-Stars have a 7-4-1 record in this annual competition but this year could be their toughest challenge yet considering the players available on the opposition side.