The last place team in MLS still has its fair share of drama and rumors, but the main problem with D.C. United is injuries. First, they lost Nick DeLeon and Patrick Mullins in the beginning of the season but they recently have made their returns to the first team. Now they lose yet another starter in Ian Harkes.
Harkes sidelined 3-4 weeks
The rookie out of Wake Forest has been a bright spot at times in a rather dull season. Unfortunately, against Minnesota United FC, he was forced to come off at halftime because of an ankle injury. Despite early indications that it was just a slight knock due to the turf at TCF Bank Stadium, it has now been reported by Steven Goff of the Washington Post that Harkes will be out for three to four weeks.
This leaves United with Jared Jeffrey and Marcelo Sarvas to hold the midfield, but that may not be the case in the near future.
Nigel de Jong close to coming to the capital
Keeping up with Steven Goff's reports, it is now apparent that ex-Netherlands National Team midfielder Nigel de Jong is close to joining D.C. United.
This is where it gets interesting.
De Jong hasn't had the best of times in the MLS or with the US in general. He is famous for being rather dirty and, well, violent. USMNT fans will remember him for breaking Stuart Holden's leg in a friendly in 2010. If you watched the 2010 World Cup final between Spain and the Netherlands, you saw his infamous karate-kick on Xabi Alonso. During his time with the LA Galaxy, he injured another USMNT player in Darlington Nagbe.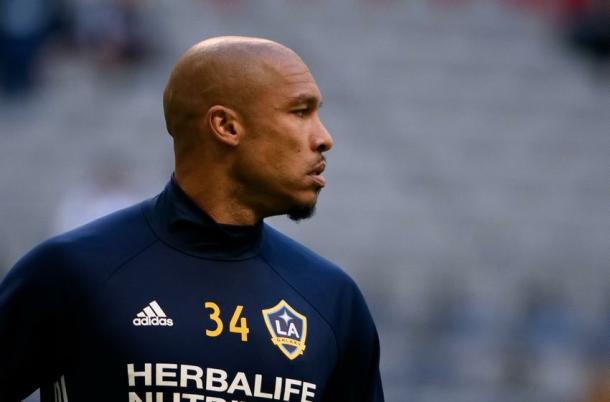 To answer your question: Yes, many people don't like him and fans of the black and red do not want him on the team. But let's play devil's advocate.
Nigel de Jong was one of the best defensive midfielders in his prime. He's played for Manchester City and other top European clubs, and he still has the ability to be one of the better players in the MLS.
If United were to add him to their team, not only does it turn heads towards a lackadaisical squad, but he very well will get the job done. Now that Ian Harkes is injured for possibly a month, de Jong would be quite the upgrade. Not only that, but he'd be great playing alongside Harkes when he returns.
There are bad sides to this move. What if he continues his dirty play? What if he continues his trend of ending careers? There are these types of questions with every move. But you can't blame the ownership for trying to add a spark to this team.