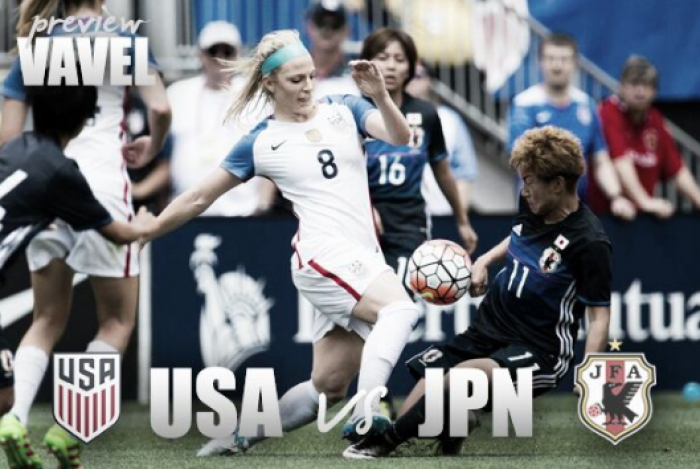 On Thursday evening in Carson, California, the USWNT will finish their Tournament of Nations campaign, and essentially close out their most competitive portion of 2017. They will line up against a very young and capable Japan team, with neither team's roster much reflecting the squads that clashed on July 5th, 2015 in the Women's World Cup Final (which the USA famously took 5-2). The United States' tournament, in particular, has been plagued with a lack of chemistry and strategy, with odd personnel moves in both of the previous matches against Australia and Brazil, and, on their part, Japan has looked equally dangerous and lost.
The sum of their parts
While one could certainly see the players of the USWNT finally taking control in their 4-3 comeback win against Brazil on Sunday, the overall trajectory of the team's developing strategy has been something of a mystery. While we still know that the USA players can punish teams for giving them a route to unlikely victory, we don't know how the experimentation of USA head coach Jill Ellis makes sense in a rapidly developing women's game. This new-look USWNT looks particularly ill-suited to take on Japan, who thrives on meticulous, possession based soccer.
However, Japan has also looked a little bit untethered throughout the tournament, drawing Brazil 1-1 and losing quickly to a surging Australia 4-2. Since failing to qualify for the 2016 Rio Olympics, Japan has been focusing on youth and their overall future, bringing in many players who hadn't been featured on the national team before. This led to a cautious performance against Brazil and an unorganized one against Australia. Japan's physical disadvantage on set-plays hasn't yet been fully counteracted with technical skill by this squad, which will provide openings for a very determined USA team to punish their visitors as they look to re-assert themselves a team to be feared on the international scale.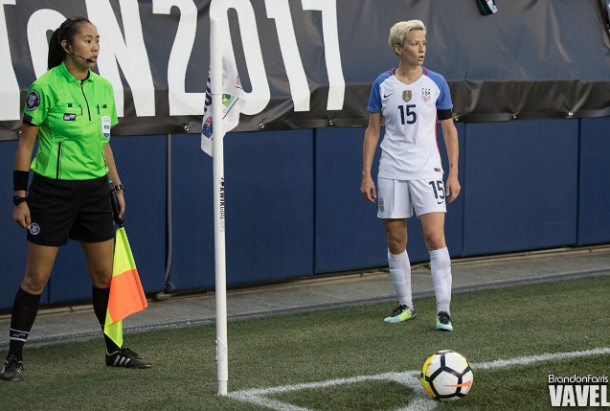 What to take away
But to look at the game candidly, there's frustratingly little to be learned from the USA's perspective. We know from the Brazil game that putting legendary center-back Becky Sauerbrunn into the midfield leaves the USA defense unnecessarily vulnerable, and the newly-capped Taylor Smith isn't ready to take on basic defensive duties while also making up for that gap. We also know that the insertion of Christen Press and (newly converted defensive midfielder!) Julie Ertz as 60 minute substitutes likely earned the USA the full three points on Sunday, but we don't know if the coaching staff considered those kinds of dynamic performances to be indicative of players ready to be in the starting XI, or to take the role of super subs.
We know from the Australia game that putting the eleven most talented players you have on your roster on the field doesn't necessarily earn you goals, but we also know that the roster we currently have doesn't have enough players uniquely gifted in one specific role to put together a truly cohesive starting lineup. We know Alyssa Naeher can be rattled by an aggressive offensive strategy, and we're unsure if Ellis has any idea where exactly any of this is going. If the USA relies heavily on individual brilliance to come away with a win here, it'll be good for the USWNT's reputation, but will mark another disconcerting contest in a year full of meandering results for the World Champions.