 It has been six league games since D.C. United last won a match, seven if you include their US Open Cup exit to the New England Revolution. United find themselves at the bottom of MLS with few signs of positivity. To top it all off, they will host the Supporters' Shield leaders, Toronto FC, this Saturday in what will be Toronto's last trip to the wonderful RFK Stadium.
Toronto has not lost in their last four games, and also have won six out of their last seven. They sit in first place in the Eastern Conference and the league with forty-three points. Not only that, but they have scored the most goals in the entire league and have conceded the second least amount of goals. They're pretty good.
But of course, United won't just pack up and accept defeat before they even play. Ben Olsen has refused to give up. Some odds have United with only 1% chance of making the playoffs. That's better than nothing, and United will try to do the (nearly) impossible.
One team has all-stars, the other has training fights
In an article published by the Washington Post's Steven Goff, it came out that there was a slight scuffle between Luciano Acosta and United captain Steve Birnbaum. Despite it being short, Acosta stormed out of the training facility. Not exactly how you want your star player to be acting in a time where the team needs to stick together.
There have also been reports of United chasing the controversy machine Nigel de Jong, but many fans will breathe a sigh of relief as new reports are saying the black and red want Gary Medel.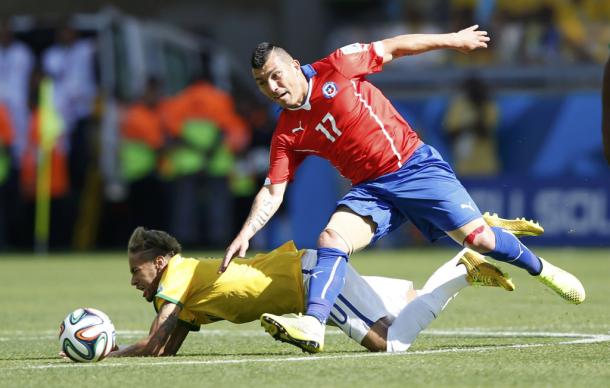 For the Canadian side, they had three players selected to this year's MLS All-Star team. Jozy Altidore, Michael Bradley, and Sebastian Giovinco have been the stars for quite some time and were awarded for their talents.
They have been looking to get back to the MLS Cup Finals since their heartbreaking penalty shootout loss in last year's final. With a record of 12-7-3 and the form they have shown so far, it is no doubt they are one of the favorites to reach and win the MLS Cup.
Keys to win
Well, there's good news for D.C. United – since this is a home game, their flight can't be canceled and won't be arriving at a match on the same day. This has happened to them twice in the past month and has greatly fatigued the team.
For the capital club, they really need their starting goalkeeper Bill Hamid to step up. In his first game back, he gave up four goals to Minnesota United, but one of them was a weird own-goal that he could do nothing about so let's say three. Still, he absolutely can't repeat that performance against Toronto, as it very well could be worse than three.
If Hamid puts in a good performance, it allows the offense to not feel the pressure they've faced for quite some time. Not only does Hamid need to show up, but the entire D.C. defense does as well. Doing the simple things will help them give Toronto a run for their money.
Toronto FC will need to just watch out for the chances United creates. Toronto will most likely control the match, but in recent weeks United has been able to create chances that they just haven't been able to finish. If Toronto makes sure that the home side doesn't catch them off guard, they should have little to no issue with coming out of the capital with three points.
Injury Report
D.C. United: Out: Ian Harkes (ankle), Rob Vincent (meniscus). Questionable: Patrick Nyarko (eye).
Toronto FC: Out: Oyvind Alseth (leg), Steven Beitashour (abdomen), Benoit Cheyrou (calf), Justin Morrow (undisclosed).
Match Information
Date: Saturday, August 5
Kickoff: 7:00 PM ET
Location: Robert F. Kennedy Memorial Stadium (Washington, D.C.)
Referee: Allen Chapman (USA)
Watch: D.C.: NewsChannel 8.