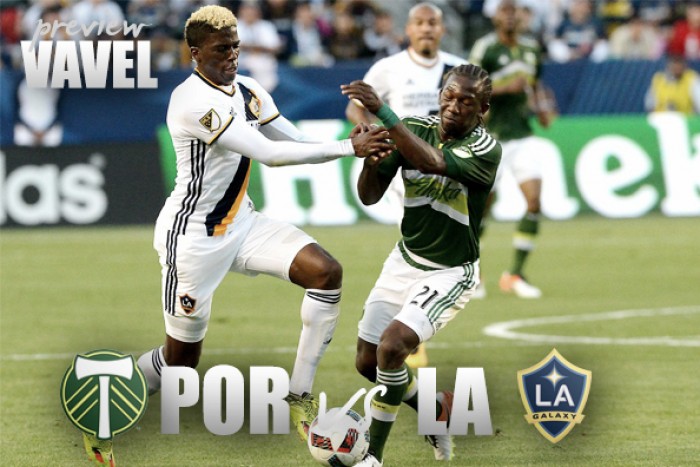 After two away games, in which they netted a creditable four points, the Portland Timbers return to the friendly - if warm - confines of Providence Park this weekend to face a bunch of guys in LA Galaxy shirts. They may or may not be the actual LA Galaxy; this year's version is currently sitting 9th in the 11 team Western Conference, and have the opposite problem of most MLS teams in that they can't win a game at home but are really good on the road.
The Galaxy have taken a step towards addressing some of their problems by firing coach Curt Onalfo and replacing him with a Portland favorite - wait, what's the opposite of favorite? - in Sigi Schmid, the winningest coach in MLS history and the Galaxy's coach from 1999-2004, during which time he won a domestic double in 2002. His first game back was last week's scoreless draw against the Sounders in LA, their seventh home point in 11 games.
If you don't already know, this game is kicking off two hours earlier than scheduled, thanks to a heat wave in Portland; kickoff is now scheduled for 11 AM, at which time it will only be in the 70's. But all the forest fire smoke will still be in the air, so hooray?
LIKE A NEW SIGNING
The Timbers, meanwhile, are slowly rounding into health, and are also welcoming players back from their various commitments and suspensions and whatnot. In addition to the Darlington Nagbe/David Guzmán et. al. returns from last weekend, this weekend may, in fact, see the return of Liam Ridgewell to the squad, after being out since early June with what was mysteriously called a "quad injury", but about which no more was known.
All the Gold Cup returnees should be ready to play a full 90 if needed on Sunday, which gives Caleb Porter a lot of options he hasn't had in over a month.
The Galaxy, meanwhile, is in a bit of a selection pickle of their own after the Seattle game. Jelle van Damme got sent off after two yellow cards, and Bradley Diallo picked up his fifth yellow of the season, which earned him this weekend off. Gio dos Santos and Jermaine Jones might get suspended via the Disciplinary Committee, as well, although that decision has yet to be made as of this writing.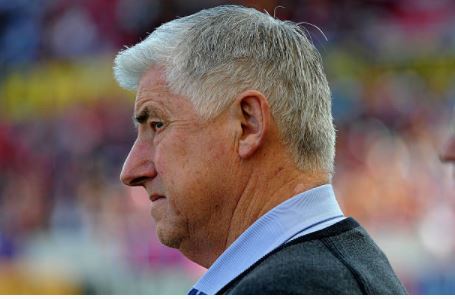 All is not dire for the Galaxy, though; they did sign Gio dos Santos' brother Jonathan last week, and he will presumably be ready to play some part at the weekend.
PREDICTED LINEUPS
Portland:
Jake Gleeson; Lawrence Olum, Liam Ridgewell, Larrys Mabiala, Roy Miller; David Guzmán, Diego Chará, Darlington Nagbe; Diego Valeri, Sebastián Blanco; Fanendo Adi
Galaxy:
Brian Rowe; Pele van Anholt, Daniel Steres, Hugo Arellano, Ashley Cole; João Pedro, Jermaine Jones; Romain Alessandrini, Giovani dos Santos, Emmanuel Boateng, Gyasi Zardes
Referee:
Drew Fischer
WHAT/WHERE/WHEN/HOW
Portland Timbers v. LA Galaxy
Providence Park, Portland
Sunday, August 6, 2017
11AM PT
TV: ESPN
Streaming: MLS Live (subscription service, blackouts apply)