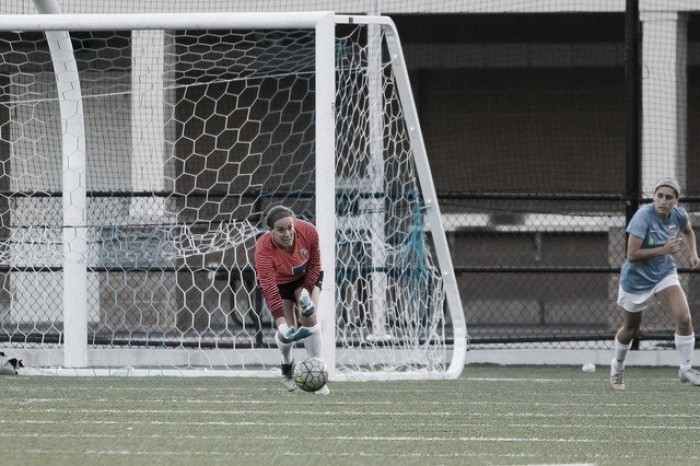 With the United States Women's National team traveling up and down the West Coast for the first annual Tournament of Nations, goalkeeper Abby Smith of the Boston Breakers has spent her time with the US during the tournament. With Smith's absence, goalkeeper Jamie Gillis will fill in for Smith this weekend when the NWSL season resumes play.
The University of Massachusetts Lowell alum graduated in 2010 with a business management degree and set records for UMass Lowell as a student athlete. In 79 appearances, she registers 38 shutouts and ended with 0.81 goals against average. The Massachusetts native also holds the school record for shutouts in a season with 14. In 2009, she allowed only nine goals to be scored against her. After she finished playing collegiately, she was an assistant coach with UMass Lowell from 2013-2014.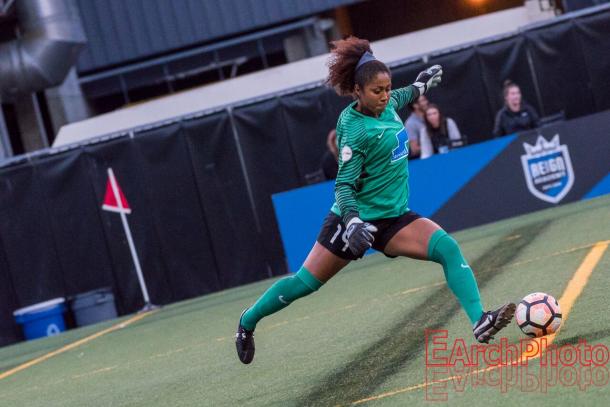 Gillis then played with Gamlakarleby Bollklubb, which is a team based in Kokkola, Finland for the next three years and took part in advancing the team to the Naisten Liiga in 2012.
Gillis also has experience playing for the Boston Breakers Reserve team in the Women's Premier Soccer League (WPSL) where she allowed seven goals in ten games. She also helped guide the team to the WPSL National Championship Final Four. The Breakers reserve team also won the New England division with an 8-0 record for the regular season.
Tthe Breakers host FC Kansas City this Friday at 7:00 pm ET.