A few weeks ago, both D.C. United and Real Salt Lake found themselves in similar positions. Both were hovering near the bottom of their respective conferences and the numbers weren't in their favor.
Then RSL slaughtered the LA Galaxy 6-2, and their season took a positive turn. D.C. United, though, are still struggling. Riding a seven game winless streak, a draw against league leaders Toronto FC sent joy throughout the fans.
Despite being pitted at the bottom of the MLS, United have some very positive signs to look forward to. A brilliant transfer window which saw them reel in European talents such as Zoltan Stieber and Russell Canouse was capped off with the record-breaking acquisition of Paul Arriola. The black and red are going to fight for the rest of the season, and be set to contend for the future.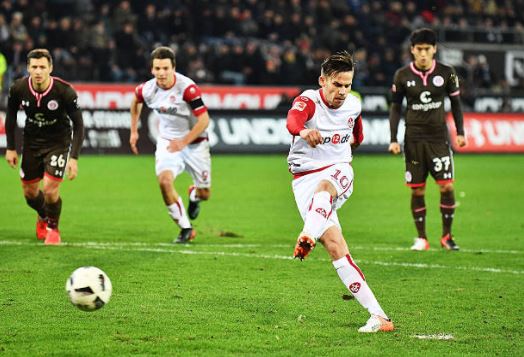 The crowd goes wild for a…draw?
It has been that kind of season for United. Losing six straight matches and then having to face the league's best side, things were not looking good for the black and red. But on a warm night at RFK Stadium, the fans backed their ground out a critical draw. How good can one point be? Well, it gives them the momentum they desperately needed to make the best out of a bleak season.
United manager Ben Olsen mentioned after the game that he was proud of his team, who remained strong despite going down to ten men. If it weren't for a Steve Birnbaum own goal, United could have taken all three points.
Olsen also commented "It was a performance we can build on", in which they will test that momentum against Real Salt Lake.
RSL have drawn their last three matches but defeated the Portland Timbers 4-1 on July 19th. The match before that was their season-changing victory over the LA Galaxy, in which they won 6-2.
It won't be an easy task to go into RFK Stadium and get a good result, but they do have some players that are very familiar with D.C. Nick Rimando and Luis Silva both spent time wearing the black and red, so it'll be a homecoming for the two.
Keys to win
United will have to wait on whose international transfer certificates get approved. All of their signings are pending their ITCs, and according to Steven Goff of the Washington Post; there is a good chance that only Arriola and Canouse will be able to play in their match against RSL.
United's new signings will have the ability to give D.C. a spark in which they need. The signings look good on paper, but now it's time to prove it on the field. Now they have more weapons in their arsenal, meaning their attack will surely provide more chances. D.C. wins this game if Luciano Acosta takes control of the midfield. The more involvement the new boys receive, the faster they will be accustomed to the team.
The visiting Real Salt Lake have picked up three points in their last three matches. They are heading into a game where the fans are hopeful and the team is rejuvenated. It might be the perfect opportunity for them to finally win after drawing three consecutive times.
For RSL they need to put as many shots on net as they can. The reason why Toronto failed to beat D.C. United was because they failed to test Bill Hamid. Against Minnesota United FC, Hamid let in four goals in what was a trouncing. United has shown time and time again that if you create a lot of chances that see shots on target, you're bound to score.
Previously on…
The last time these two teams met it ended in a 1-1 draw. The match before that was the famous 6-4 win for D.C. This time, though, both teams might want to try and cut down on conceding goals.
Injury report
D.C. United: Out – Ian Harkes (ankle), Patrick Nyarko (head), Rob Vincent (meniscus)
Real Salt Lake: Out – Jordan Allen (knee), Chad Barrett (knee), Omar Holness (knee), Demar Phillips (hamstring), Matt Van Oekel (ankle), Ricardo Velazco (ankle)
Match Information
Date: Saturday, August 12
Kick-off: 7:00 PM EST
Location: RFK Stadium (Washington, D.C.)
Referee: Drew Fischer (CAN)
All Time: D.C. United lead the all-time series with a record of 9-7-5
Watch: D.C.: NewsChannel 8