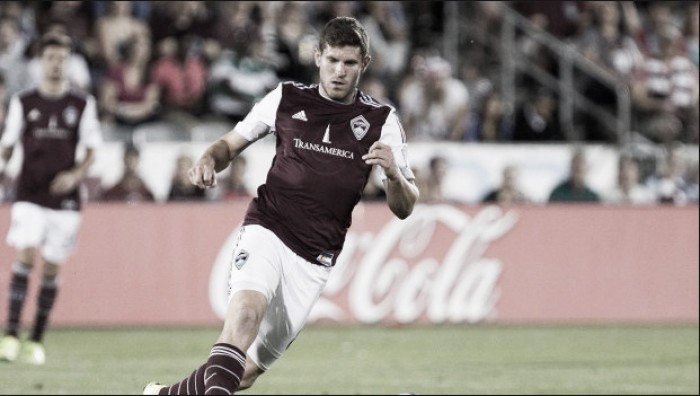 To end a very active MLS Transfer Window, the Colorado Rapids and Orlando City SC made a deal that sends Dillon Powers to the Sunshine State in exchange for Luis Gil and $100k of Targeted Allocation Money.
Orlando retains Gil's 2017 budget charge as Colorado does the same for Powers. In addition to the swap, the Rapids will send $100k of TAM to Real Salt Lake in 2018 and assume City's position in the agreement between with RSL for Rights of First Refusal to Luis.
Dillon Powers, Luis Gil Swap Teams
The swap marks the second MLS team for Powers. In his time at Colorado, he received the 2013 MLS Rookie of the Year award and the team's MVP honors during that season. He recorded five goals and six assists as he helped the Rapids reach the MLS Cup Playoffs.
The 26-year-old midfielder leaves Commerce, City with 14 goals and 26 assists in 139 overall appearances. Powers has appeared 15 times (11 starts) for Colorado this year. He has seen his playing time decline since then, after starting 24 matches and recording over 2,000 minutes for the club since the 2016 season.
Orlando General Manager Niki Budalic said in a club statement, "Dillon is a creative midfielder who has proven himself in this league over the past four seasons. We are pleased to add more depth to our midfield with this trade and look forward to integrating Dillon into the team."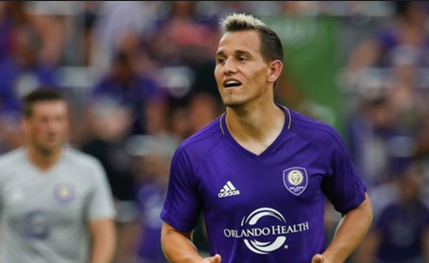 At the start of the season, Liga MX side Queretaro sent Gil out on a season-long loan to Orlando City. During his loan time, Gil made 17 appearances for the Lions, six of those being starts.
He previously starred for Real Salt Lake, the Rapids Rocky Mountain Cup rivals. In his time with Salt Lake, Gil tallied 11 goals and nine assists in 134 regular-season appearances from 2011-15, appearing in at least 24 games each season. This was highlighted by a run to the 2013 MLS Cup Final.
A decorated U.S. Youth International, Gil also has two caps with the U.S. Men's National Team senior squad.
"We are very excited to welcome Luis to the club. We're pleased to be able to bring in a creative, forward-thinking midfielder like Luis who can integrate quickly and add depth to our attacking group," Sporting Director and interim GM Padraig Smith said in a club statement.
The Rapids currently sit in 11th place in the Western Conference, with a 6-12-3 (W-L-T) record. Meanwhile, Orlando is slacking a bit since their good start, as they sit in seventh place with an 8-9-6 record.
The Rapids will travel to FC Dallas (8 pm EST | MLS Live) as the Lions will be on the road to face the New York Red Bulls (7:30 pm EST | MLS Live) this Saturday.