Maddy Evans, a five-year NWSL veteran, announced her retirement today from women's professional soccer. Evans played her first three seasons with the Boston Breakers before being acquired by the Orlando Pride in the 2015 NWSL Expansion Draft.

In Boston, Evans made over 46 appearances, scoring two goals and recording three assists in her 2,250 minutes with the club. In Orlando, the midfielder appeared in 27 matches for the Pride, starting in 16. She is set to play her final game for the Pride on Saturday, August 12 against Sky Blue at Orlando City Stadium.
The 26-year-old is a graduate of Penn State University. Evans also spent time in Australia playing for the Westfield W-League during the 2016-17 season for Brisbane Roar.
Another One to the List of Early Retirements
Maddie Evans' retirement follows a trend of women soccer players stepping away from professional soccer way before their prime. In June, Melissa Henderson from the Houston Dash also announced her retirement.
These early retirements in the NWSL are often due to economic reasons, not so much with age or injuries. Simply, though salaries have improved in the NWSL for 2017, non-allocated players, whose salaries are not paid by the U.S. Soccer Federation, have lower salaries. The minimum salary for 2017 for non-allocated players is $15,000 (compared to $7,200 in 2016) with a maximum of $41,700 ($39,700 in 2016). As such, many players rely on part-time jobs outside their club duties, or they are supplemented through sponsorships.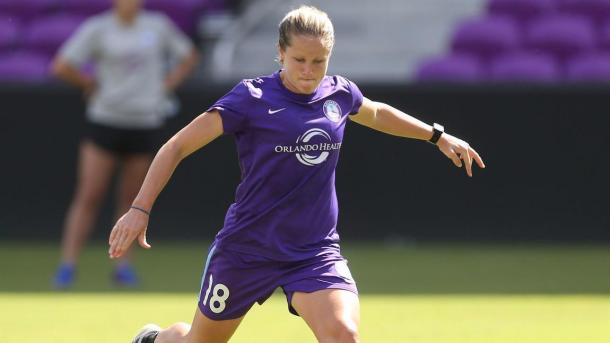 "My decision to walk away happened very fast, but I've accepted a job back home in Pennsylvania. It wasn't an easy decision but, for me professionally and big picture, it's the perfect fit and best option at this time," Evans said in the Pride's official press release.
In her personal Instagram, Evans elaborated further, "I'm honored that I've been able to play a small part in helping grow this league for the past five years. I hope that someday soon, women's professional soccer is as sustainable and legitimate job for players like me."
Many players in the NWSL play for more than a major salary. It's a love for the game and a potential allocation if they stand out in the league. However, sometimes, a passion for the game is not enough and why players in their prime playing years decide to hang up their cleats. Evans gave it all she had for five years, but she made the best choice for her at this time.
Sadly, as long as salaries in the NWSL remain low, we'll continue to see these early retirements. The hope is the league continues to grow to avoid these cases.