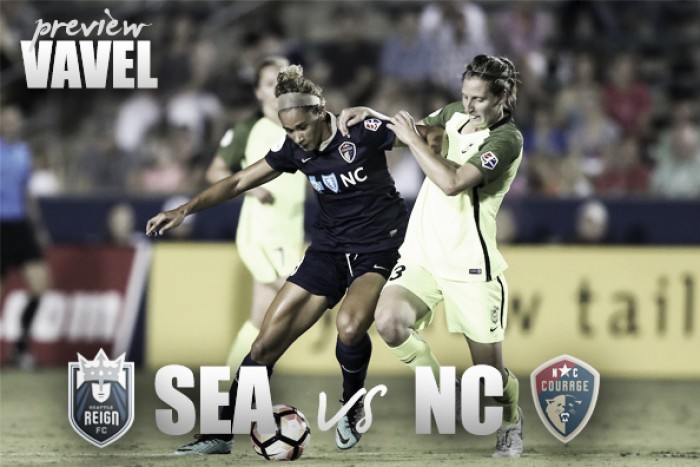 Seattle Reign FC will host the North Carolina Courage at Memorial Stadium with the kickoff to be scheduled at 9 p.m. ET. The Courage come into this match with two consecutive wins and hope to extend their first place standing as they have 33 points. This will be the final match between Seattle and North Carolina this season and the Reign stand in fourth place with 24 points.
Previous play
The Reign previously saw the Courage at Sahlen's Stadium on August 5th, where North Carolina took a 1-0 win. The first match took place on July 8th where the Courage celebrated a 2-0 home victory. With the Courage being the top team in the league, their attack isn't as strong due to the struggle to only be able to outscore the Reign 3-0 this season.
The Courage also played two days ago in Kansas City for a re-scheduled match against FC Kansas City and forward Lynn Williams scored a late goal to gain a 1-0 win. Although the Courage are still recovering from play on the pitch and travel time, their performance will have to be consistent with the Chicago Red Stars, who are in second place, make their way to replace the Courage in first.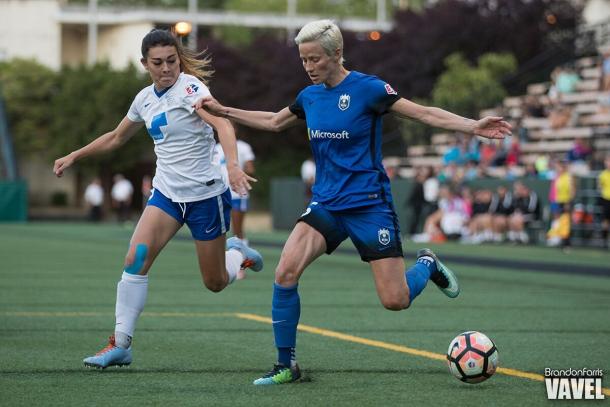 Seattle suffering the loss of key players
For tomorrow's match, the league's all-time leading goal scorer Megan Rapinoe will be out for the next five weeks as she underwent surgery for a meniscus tear in her left knee. The Reign will also be without Wales forward Jess Fishlock with an excused absence, she played for the first time last weekend after suffering an MCL strain during play against the Portland Thorns in July.
Without these key players, Seattle will have to work together in order to see more successful results. The remaining forwards such as Beverly Yanez with four season goals, Nahomi Kawasumi with four goals and seven assists, and Katie Johnson who has two goals and two assists will definitely have to use their skill and speed to outrun the Courage. North Carolina goalkeeper Katelyn Rowland has only allowed 13 goals to reach the back of the net. This season she has also accomplished six shutout games. If the Reign forwards persist, they will have to make their way past the backline to possibly throw Rowland off guard to see a goal.
Seattle's current game record is 6-4-6 as the Courage takes the lead in the league with an 11-5-0 record. Although North Carolina has won the first two matches, this third match will be filled with possibilities of what the final outcome can look like for both teams. This match can be viewed live from Memorial Stadium on the go90 app at 9 p.m. ET.