US Soccer announced earlier today that the US Women's National Team will be playing in October friendlies against the Korea Republic. They will first be playing Thursday, October 19th in New Orleans, Louisiana. The venue will be at the Mercedes-Benz Superdome, home to the NFL's New Orleans Saints. Kickoff is scheduled for 8 pm ET. The last time the U.S.A. played in New Orleans was against China PR on December 16, 2015. It was the last game of the United States' Victory Tour for winning the Women's World Cup that year, and it was also the last game of U.S. WNT legend, Abby Wambach. They ended their Victory Tour and the year, though, in a 1-0 loss.
On October 22nd, the U.S. WNT will make an appearance in Cary, North Carolina at Sahlen's Stadium. It will be the first time since 2014 that the U.S. WNT has played at WakeMed Soccer Park, where they last beat Sweden 4-1. Sahlen's Stadium and WakeMed Soccer Park are home to North Carolina FC and the NWSL's North Carolina Courage. Several players from the Courage have made appearances on the national team. In the most recent call-up for the Tournament of Nations, four Courage players made the roster including (defenders) Abby Dahlkemper, Taylor Smith, (midfielder) Sam Mewis, and (forward) Lynn Williams. Each player made an appearance at least once throughout the tournament. Jaelene Hinkle and Ashley Hatch have also been previously called up to the national team. Kickoff for the match against the Korea Republic has been scheduled for 2 pm ET.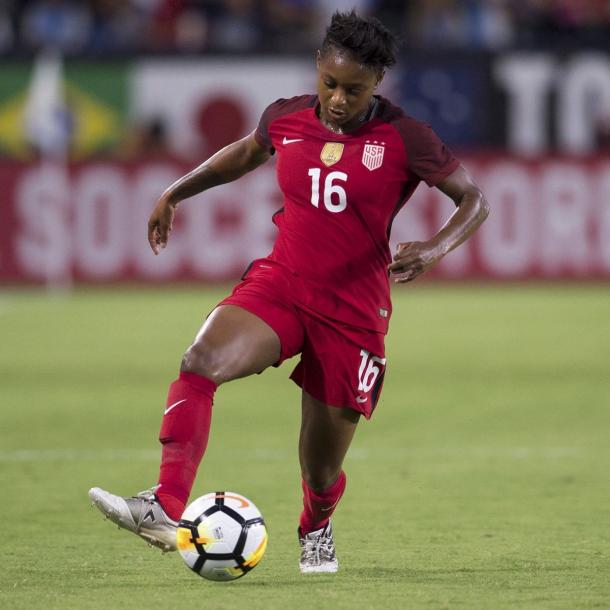 Against the Korea Republic, the United States leads the overall record with seven wins, zero draws, and two ties. The last time these two teams faced off was on May 30th, 2015, just before the Women's World Cup that the U.S. would end up winning. That match ended in a 0-0 draw, so it is expected that a technical team like the Korea Republic (ranked 16th in the world) will play a good game against the top-ranked U.S. WNT.
To any fans interested in going to either game, tickets will go on sale August 18th at 10 am local time. Fans that are looking to purchase tickets for the North Carolina game are encouraged to do so as soon as tickets go on sale because the match is expected to sell out early due to limited seating capacity. Sahlen's stadium can only seat 10,000 fans, while Mercedes-Benz Superdome can seat over 76,000 fans, so it is encouraged that fans act early to secure a seat