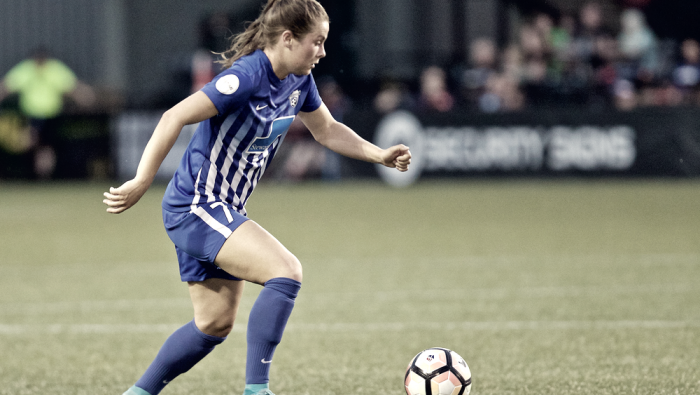 The Boston Breakers announced today that they had waived Emilie Haavi. The 24-year-old Norway native appeared in seven matches for the Breakers, playing a total of 458 minutes.
"Emilie has struggled to adjust to life in America and was homesick. As much as we wanted her to stay, we mutually agreed it was best for her to return home to Norway. She will be missed, and I would like to wish her well for the future," Matt Beard, Boston's head coach, said in the Breakers' official press release.
Prior to her signing last October, there was much hype and anticipation built around Haavi joining the Breakers and coming to the National Women's Soccer League (NWSL). The hope was for Haavi to boost the Breakers attack, especially after finishing 10th in the 2016 NWSL season.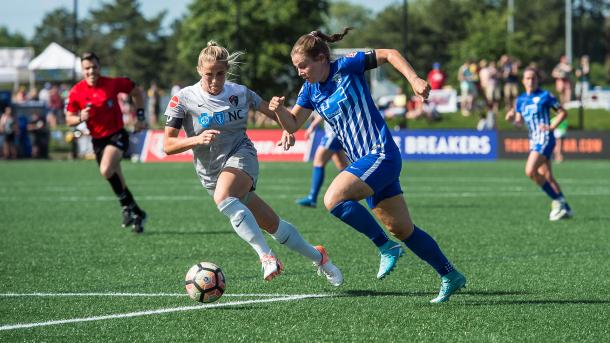 Signing the Norwegian international, however, did not help the Breakers much. In April, before the start of the regular season, Haavi suffered a broken jaw in training, which sidelined her four to six weeks. After a positive start as the number two team in the NWSL standings in April, the 2017 Breakers have been a reflection of their 2016 form. Currently, they are 9th in the league.
Before joining the Breakers, Haavi played for the Norwegian club Lillestrøm SK Kvinner for four seasons, helping them win the Toppserien Championship and the Norwegian Cup in 2014 and 2015. In 82 appearances with the club, Haavi scored 49 goals. From 2009-2012, Haavi played for Røa where she tallied 39 goals in 51 games.
Recently, Haavi returned from international duty with the Norwegian national team that qualified for the UEFA Women's Championship (EURO 2017). Norway, one of the favorites going into the tournament, was eliminated in the group stage. Haavi appeared in 2 matches, playing 39 minutes.