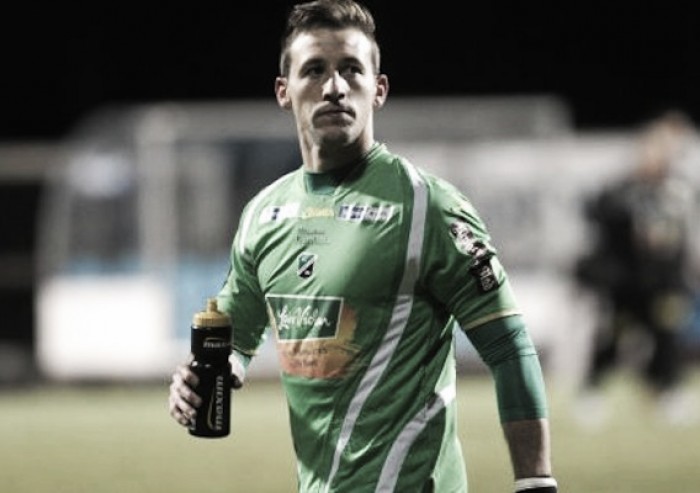 D.C. United announced on Wednesday that they secured the signature of ex-Columbus Crew goalkeeper Steve Clark. Clark, now thirty-one-years-old, was signed as a free agent. His last club was AC Horsens, who play in the Danish Superliga.
Clark was critical in Columbus' run to the MLS Cup finals in 2015 and he even played in every match for the Crew the year before. Casual fans might remember him for his enormous error made in the finals against the Portland Timbers, but that one moment does not show his skill.
Whether Clark has been brought to the nation's capital to be a solid back-up or be next year's starter is a question that fans will have to wait and see, but overall it is a great signing.
Two possibilities
Despite already having a solid transfer window, D.C. United have not stopped in their dealing. Being out of contract allowed the Black and Red to negotiate with the American goalkeeper, but many questions surround the deal. Not questions regarding his skill, but what his role with the team will be.
As of now, the starting keeper for D.C. is Bill Hamid. His contract, however, expires in December. Reports have it that Hamid and United have been in off and on talks but haven't gotten far.
The question on whether or not Hamid deserves money is out the window – he does. But if European clubs are willing to give Hamid a chance to play, it may be too difficult to keep him in the US.
Enter Steve Clark. The Michigan native is the perfect goalkeeper to sign after Travis Worra had disappointing performances when called on. In the case that Hamid re-signs with United, Clark is a solid back up and will most likely be able to get a solid amount of minutes. Hamid has had his fair share of injuries and also is competing for a spot on the United States Men's National Team.
Let's also say Bill Hamid decides to head overseas. D.C. have themselves a capable man between the sticks. Clark has made a total of one-hundred MLS appearances, and during then he proved he is a solid goalkeeper to have.
The preferred choice would be to sign Bill Hamid to a new contract, but United are in good hands in the case that Hamid decides to take a new journey in his career.