Week 18 in the National Women's Soccer League action sees the Boston Breakers welcome the Orlando Pride to Jordan Field. Both teams are seemingly on different trajectories at this point in the season and the home side will want to stop their horrid form with a performance against the Pride. For Orlando, the playoffs are within touching distance and they will want to put pressure on the teams above them with a win against the Breakers this weekend.
Injuries have derailed the Boston Breakers' season
Six games into the season, many thought that the Breakers had a different look to them in 2017 and were a candidate for a playoff spot. Fast forward a few months and the Breakers are fighting to stay off the bottom of the table. The biggest cause of their downward spiral has been the injuries they have gotten to key players in vital positions.
Rose Lavelle, who is undoubtedly right up there as Boston's best player, has missed a large chunk of the season due to injury picked up on international duty and Brooke Elby, who was looking to have a breakout second year, joined Lavelle on the injury table.
At various points in the season, the Breakers have lost big players and have to make do with some interesting formations to at least compete in each match. Head coach Matt Beard will be ruing his misfortune this season but he has not given up and continues to emphasize that to his team.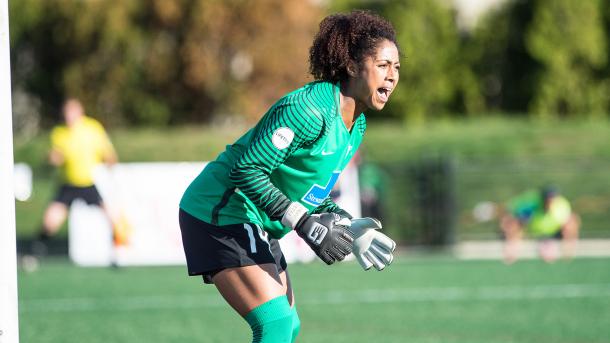 The Breakers come into this weekend's game after a 3-1 battering at the hands of the Houston Dash. Boston got onto the score sheet through Natasha Dowie but spent most of the game repelling Houston's attack. Since then, the Breakers have also lost the services of midfielder Amanda DaCosta who retired from the game today, whittling down their roster even more. That midweek effort may come back to haunt them against a potent Orlando attack and with so many players already playing through fatigue and small niggles, Boston have a tough, tough ask in front of them this weekend.
Orlando make a late run for the playoffs
The Orlando Pride are having a completely different season to the Breakers. After initially struggling, the Pride have found their feet and are now pushing to make the NWSL Playoffs for the first time in their history. A large part of that must be accredited to the offensive talent they have available to them now. The club brought in Brazilian maestro Marta and they now have a fully fit Alex Morgan finding the back of the net again.
On top of that, one of the breakout players for Orlando this season has been Camila. The Brazilian has been impressive in all of her outings and has an eye for the spectacular, scoring some amazing goals from outside the box. Her creativity has allowed both Marta and Morgan to thrive and push forward with serious intent and it has also taken pressure off a brittle Orlando defense.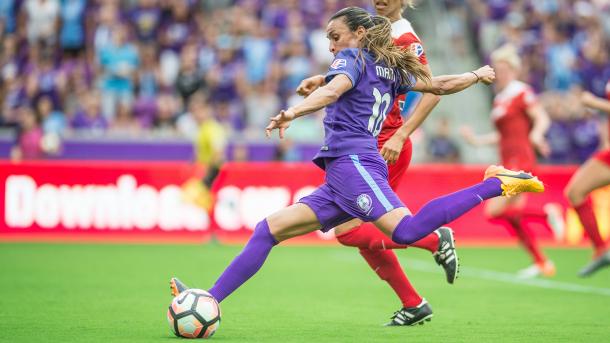 The Pride come into the match against Boston after a 5-0 thumping of Sky Blue FC which is nothing to scoff at. Sky Blue have been one of the more difficult teams to face up to this season in the NWSL so for Orlando to put up five goals and keep the pacy Sky Blue front three quiet is a tremendous achievement. Orlando also have Ashlyn Harris back in the ranks after the goalkeeper recovered from her spell on the sidelines which should strengthen their defense even more. All in all, Orlando will kick off on Saturday with a week's rest and full of confidence.
Marta vs Smith may be the key battle in this game
The game could be decided on who comes out on top between Marta and Breakers' goalkeeper Abby Smith. Smith has been the best player for Boston this season, carrying on from her 2016 form. She has played all 13 of Boston's games and produced 65 saves in those appearances. Her performances have also earned her opportunities with the United States Women's National Team and also kept Boston from being completely swept in a lot of their recent games. If she can continue on with her outstanding form this season, she can give Boston a chance against the Pride.
That could be an impossible task considering how well Marta has played for her new team since joining them. The No. 10 has 11 goals so far this season and five assists, keeping her in the conversation for top goal scorer in the league. Her influence cannot be underestimated and her budding understanding with Morgan can only mean good things for head coach Tom Sermanni's plans for his team. Marta will be asked to be the chief creator against Boston and if she is not shut down effectively, the Brazilian may find herself on the score sheet with multiple goals once again.
Prediction
Boston Breakers 0 - 2 Orlando Pride