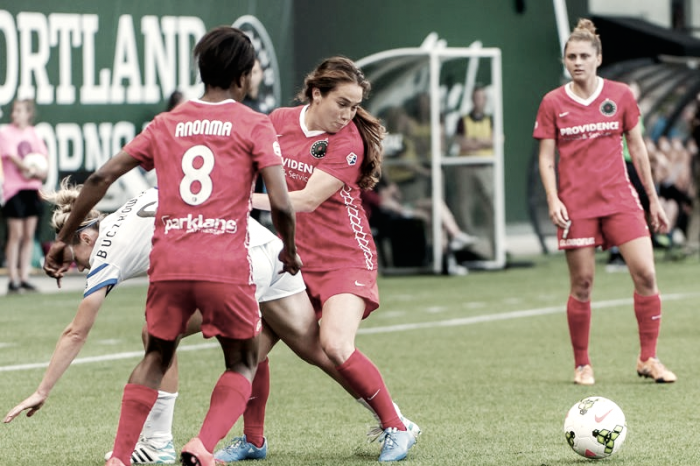 The Portland Thorns have announced that they have agreed to part ways with midfielder Mana Shim. Shim has been with the Thorns since the club was established in 2013. Gavin Wilkinson, general manager and president of soccer for the Thorns, told Thorns.com that Mana was very respected and that they were extremely thankful for what she did for the club.
To many this may come as a shock, but the Portland Thorns have an incredibly strong roster. As a player it is very difficult to be able to find a spot on the starting 11 and play a full 90 minute match. With the strength and depth of their roster comes benefits and troubles. Although it did look like Shim was starting to find her way back on the starting line up with Tobin Heath out, the midfielder has been battling injuries all season long. Shim started the season off with a sprained foot and is now only just coming off of a concussion.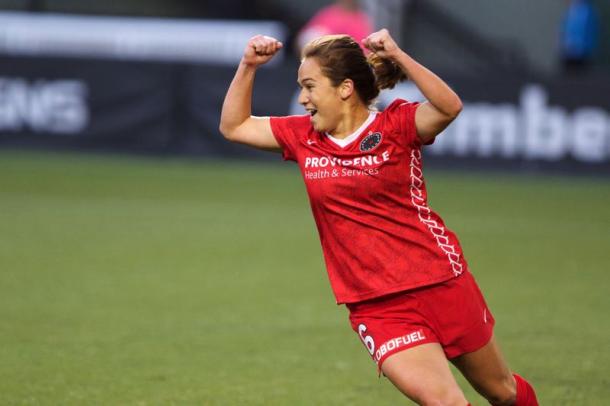 Shim was given a opportunity to play overseas in Europe and she decided to take it. Shim has signed with Växjö DFF. As said earlier on, the Thorns have a strong roster and it is hard to find playing and she knew that this opportunity would give her the ability to get it. As the playoffs come closer, the fight for a spot on the starting lineup is getting more difficult, and Shim decided to say goodbye to her home in Portland.
During her five years at Portland, Shim recorded nine goals and nine assists. She started 49 of out 74 career matches. With her time with the Thorns, Shim has won the NWSL Championship in 2013 and the NWSL Shield in 2016.
The Portland Thorns will host the Washington Spirit at Providence Park for the NWSL Lifetime Game of the Week. The match will take place Saturday, September 2nd at 3:30pm ET.