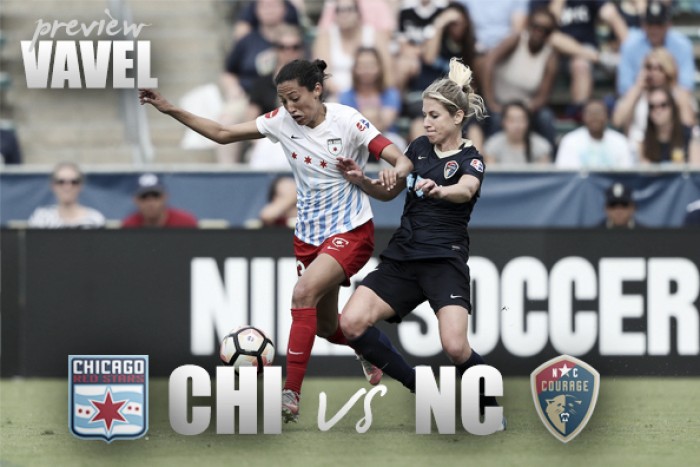 This Sunday sees two teams meet in very different circumstances; the Chicago Red Stars are entangled in a four-way fight for the final two playoff places, whereas the North Carolina Courage have secured postseason play and look to be cruising to the franchise's first ever NWSL Shield as they need just eight points from their remaining five games to guarantee top spot.
So the pressure is certainly on the Red Stars, not just because of their precarious league position but also as they are playing their last home game of the year they will want to send their fans away happy - especially after three consecutive home losses during August.
Hope for the Red Stars
After an awful eight days which saw the Red Stars drop results against two playoff rivals - first the Portland Thorns then the Seattle Reign - and then suffering another, more surprising defeat against midwest rivals FC Kansas City, their late victory away at the Washington Spirit will certainly boost morale. But even that victory wasn't an assured performance, as they conceded a late Cheyna Williams headed goal but captain Christen Press was on hand to secure the victory even later, making it 2-1 in the 87th minute.
They also have the added mental advantage over North Carolina - both matchups between the teams this year have ended in Chicago victories, 3-1 and 3-2 respectively.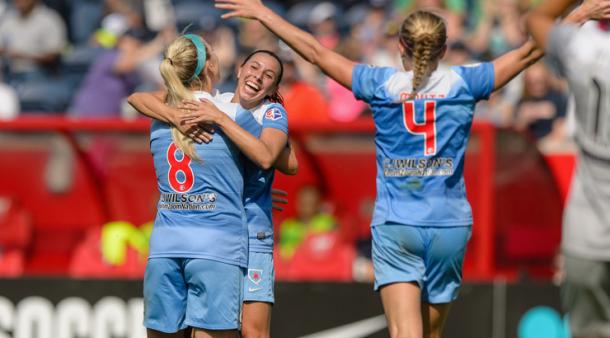 Debutant Kristie Mewis scored the Red Stars' first in that game, but she was traded away this week in undoubtedly the most shocking exchange this season, which saw her head to the Houston Dash in return for USWNT midfielder Morgan Brian. Despite missing out on most of this year's action she is off the injury report for this weekend, and is expected to make her debut in Chicago. Could she be a game changer for the Red Stars?
Courage cruising
With playoffs secured and a clear path to the NWSL Shield laid out for the Courage, it will be interesting to see if they continue going into matches all guns blazing, or if they take the opportunity to rest tired legs and rotate the squad. Three players - including USWNT forward Lynn Williams - are either 'probable' or 'questionable' for this weekend, and it may be worth protecting their best players for when it really counts.
This is especially significant as they are coming into the match off the back of another road trip, a 3-2 win over Washington which was rescheduled due to weather problems on the original date.
Whatever the Courage lineup this weekend, they will certainly have the quality to cause an upset in Chicago.
The game kicks off at 6:00pm ET (5:00pm local) on Sunday September 3.