 It seems like forever since there's been a Timbers match, doesn't it? Two weeks ago, the Timbers went into the international break after a 1-1 draw in Seattle that kept the top of the table as it was, with the Sounders one point ahead of the Timbers and having a game in hand.
International breaks are generally used to rest up and get healthy, and I see today that the Timbers...didn't do that. Reports out of training today are that the injured trio of Liam Ridgewell, Fanendo Adi, and Jake Gleeson did not make the trip to New York. Ridgewell and Gleeson are back in training and apparently just not match fit yet, while Adi is still awaiting his return to training.
SQUEAKY BUM TIME
That's what Sir Alex Ferguson used to call tense moments in matches or towards the end of the season, when the margins for error are used up and things absolutely have to go well the rest of the way. And that's where the Timbers are now. Their margin for error is nonexistent - their recent good form has solidified their chances at the playoffs, but the MLS playoffs are very much biased towards higher seeds. If the Timbers want to avoid the Wednesday night play-in round, or if they want to stay in second place and guarantee a home game in the first leg of the conference semi-finals, they have to stay solid.
There are six games left, three home and three away; the Timbers have dropped plenty of dumb points this season, and arguably their toughest remaining game is this one. Stealing a win on the road against a strong NYCFC team is a big task, but given that Man City West (Or is it East Hartford FC now?) is struggling with injuries of its own, it's not out of the realm of possibility that the Timbers could get something out of this game.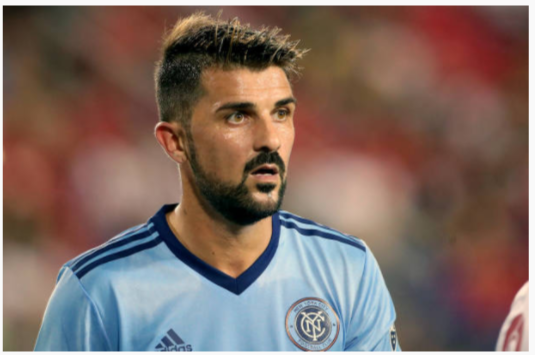 I'm sure NYC fans will miss him, but I'm OK with him being gone
Image: Tim Clayton/Corbis
TEAM NEWS
As mentioned, Gleeson, Ridgewell, and Adi are all out for the Timbers, which means another start up top for Darren Mattocks probably. I'd really rather see Jeremy Ebobisse get meaningful minutes, but I think the Start Ebobisse ship has sort of sailed, and it's too bad. The newly resurgent Timbers defense - allowing two goals in three games doesn't sound all that spectacular, but considering they gave up seven in the three prior to that, it's positively 1990's Arsenal-esque - might actually be stabilizing, with Vytas, Roy Miller, Larrys Mabiala and Zarek Valentin set to start again.
NYCFC was pretty ravaged in the international break - David Villa's a doubt, and Alex Ring, Mikey Lopez, Ethan White, and Maxime Chanot are all out. As I said, this is good news for the Timbers - if there were a better time to face one of the best teams in the league, I'm not sure when it would be.
PREDICTED LINEUPS
Portland:
Attinella; Vytas, Miller, Mabiala, Valentin; Chará, Guzmán; Nagbe, Valeri, Blanco; Mattocks
New York City FC:
Johnson; Sweat, Callens, Brillant, Allen; McNamara, Pirlo, Okoli; Morález, Lewis, Harrison
Referee:
Ismail Elfath
WHAT/WHERE/WHEN/HOW
Portland Timbers v. New York City FC
Yankee Stadium, Bronx, NY
Saturday, September 9, 2017
2.30PM PT/5.30PM ET
Portland: ROOT Sports
Tri-State Area: YES, WFAN online
Streaming: MLS Live (subscription, blackout rules apply)