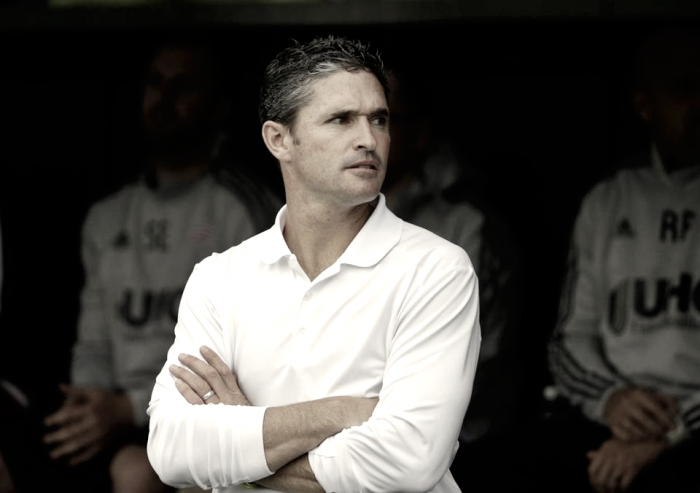 Jay Heaps, who has been involved with the New England Revolution organization since 2001, will have to find work elsewhere. He gained employment from the club back in his playing days and remained with them for about eight years. Following that stint, he took over the club as manager in 2011 and has since seen highs and lows.
The Revs currently hold a record of 10-14-5, which is good for eighth place in the Eastern Conference. This means they're in danger of missing out on the playoffs for the second straight season. In his five, almost six seasons as manager of the New England club, Heaps holds a 75-81-43 record and made a trip to the MLS Cup final just a few seasons ago in 2014.
The Revs have plenty of big names at the club, but still can't seem to connect the dots, and New England felt the reason may be the manager. In the past week, the Revs have traveled to Sporting Kansas City and Atlanta United FC and have a combined losing score of 10-1, including a 7-0 loss in Atlanta's new Mercedes-Benz Stadium.
No news of whether or not assistant coach Tom Soehn will take over or if New England will look elsewhere for their new manager. Regardless of who takes over, they'll be faced with a huge task in hosting MLS' best Toronto FC on Saturday at Gillette Stadium. The Revs may have waited too late as the new manager will have just five matches to try and get the club in a playoff position as they currently sit seven points behind the sixth-place New York Red Bulls.