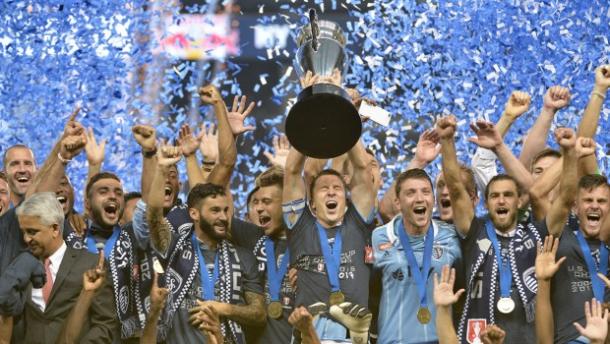 90'+6 It is over! Sporting Kansas City is the new U.S. Open Cup Final.
GOOOOAAL! Wright-Phillips takes advantage of a loose ball and sends it to the back of the net.
90' The referee decides six minutes of aggregate time.
65' Things are looking great for coach Peter Vermes. His squad is in control of the game.
GOOOOAAAALLL! Daniel Salloi scores the second one for the Sporting Kansas City.
The game resumes with no substitutes.
45'+3 The first half is over. As both squads head down to the locker rooms, it's clear that Sporting Kansas City has been a much better team than the Red Bulls.
42' What a miss by the Sporting Kansas City! Gerso Fernandes was one on one with Red Bulls goalkeeper, but he shot wide.
34' Foul by Red Bulls defender Michael Murillo. Referee talks with him and signals with the hand that next time he will get booked.
28' Corner kick for Kansas City taken by Zusi. The cross was aimed at the second post but didn't find a receiver.
GOOOOOAAALLLL FOR SPORTING KANSAS CITY! Graham Zusi crossed and found Blessing who sent the ball to the net with a fabulous header.
20' Red Bulls had a clear chance. After a lucky rebound, Tyler Adams shot weakly to Sporting's goalie.
11' Kansas City has the most possession, but simply can't lead the last pass when facing goal.
1' And we are underway here at the Children's Mercy Park!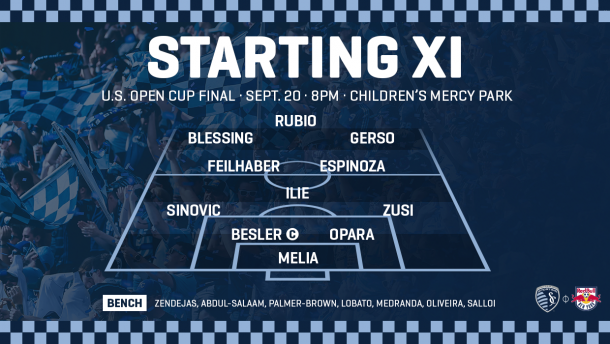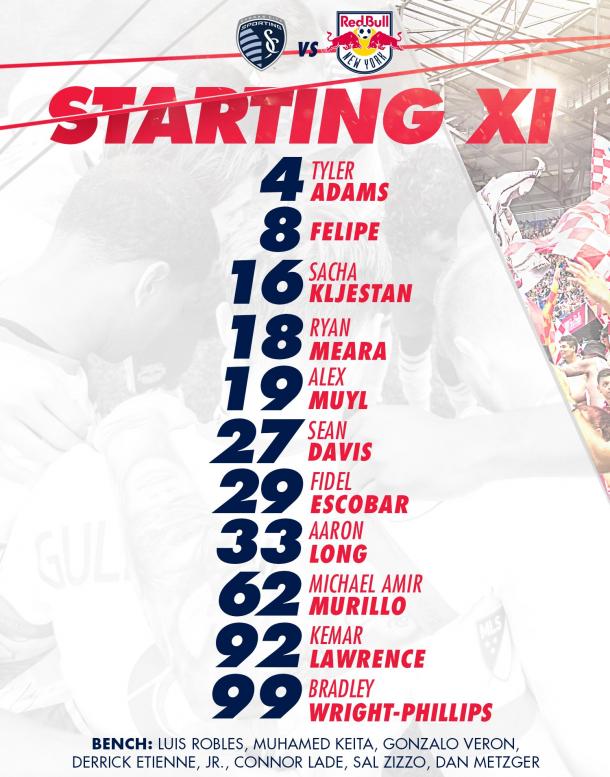 Lineups confirmed! We are really close to the kickoff and both teams have announced their eleven players.
In a few moments, we will share the initial lineups of Sporting Kansas City vs New York Red Bulls live score, in addition to the latest information that surges from the Children's Mercy Park. Do not miss a detail of the match with the live updates and commentaries with VAVEL.
The game will be played at Children's Mercy Park in Kansas City, Kansas. This stadium has a seating capacity of 18,467 seats for soccer events, which can expand to 25,000 for concerts. It will broadcast on ESPN 2 or ESPN Deportes and kickoff is set for 9:00 PM EST.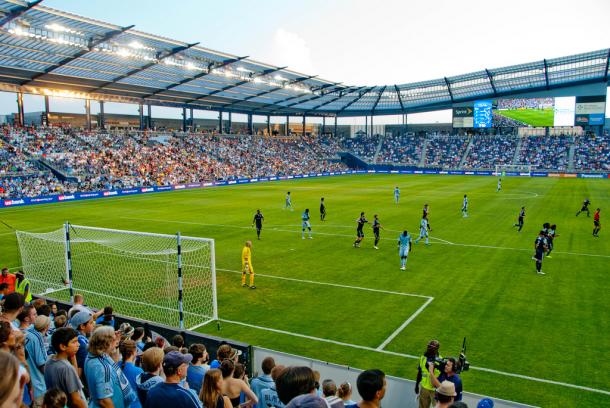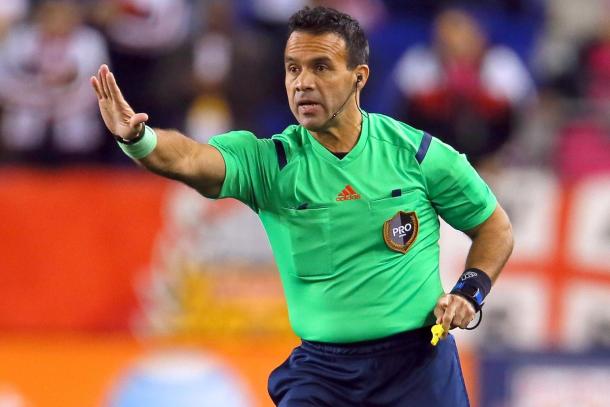 Tonight's referee will be Hilario Grajeda (USA). Since he made his debut in 2004, Grajeda has judged 140 games. His most successful year was 2013 when he was the main referee for the MLS All-Star game, where the AS Roma beat the All-Star team. He also judged the 2013 MLS Cup that Sporting Kansas City won by defeating the Real Salt Lake in penalty shootouts.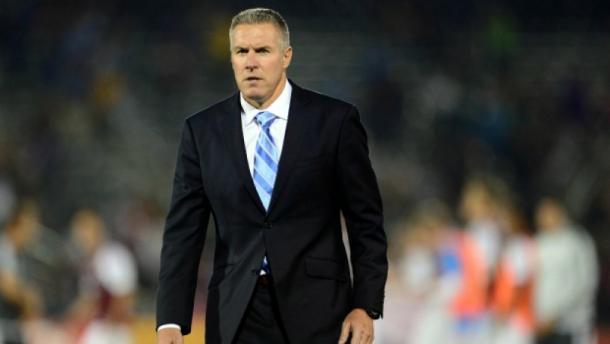 Sporting manager Peter Vermes explained that he "doesn't game plan to go to penalties. That's not what I try to do. The good thing is that our concentration level has been good in our games, and the guys maintained it all the way through to those points. It's a lot of pressure when you get into penalty kicks, and the guys do a very good job of keeping their head. So we've been pretty successful in that aspect, but our objective is not to go to penalties, that's for sure".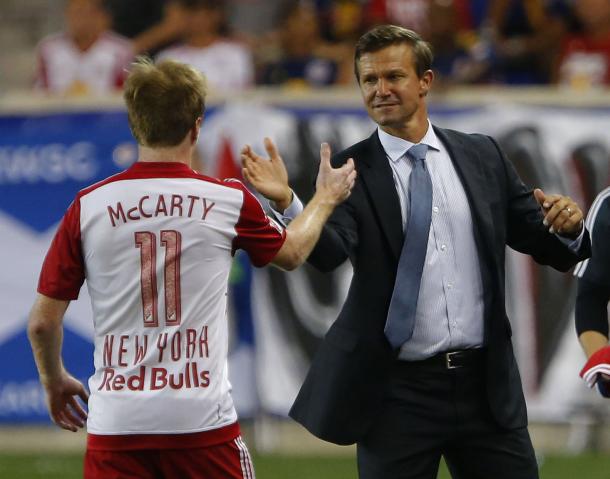 "The way both teams play is in our DNA," Red Bulls coach Jesse Marsch told reporters before his team's training session on Tuesday. "So there may be game plan adjustments, but there won't be, I think, a departure from who we are or what we do. So I think you can expect to see two teams that go after each other, two teams that make the game fast, two teams that want to command the game".
Despite the 100-year history of this competition and the more than 20 Major League Soccer teams that have participated, this will be the first time that Sporting Kansas City vs New York Redbulls teams will happen. Of course, the story is different in the MLS. In total, there have been 29 meetups with 15 wins for Kansas by nine for New York's team.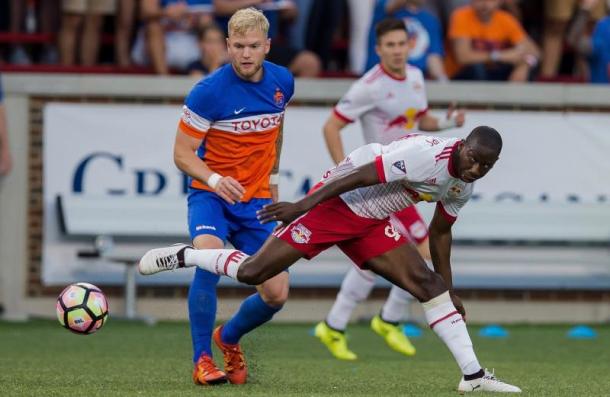 On the other hand, the New York Red Bulls are facing the possibility of fixing a season that since its beginning hasn't looked great. The negative results along with the doubts of making it to the MLS Play-offs generate a big expectation around tonight's game. On top of that, the U.S. Open Cup would be the first team's major title since it was founded in 1996.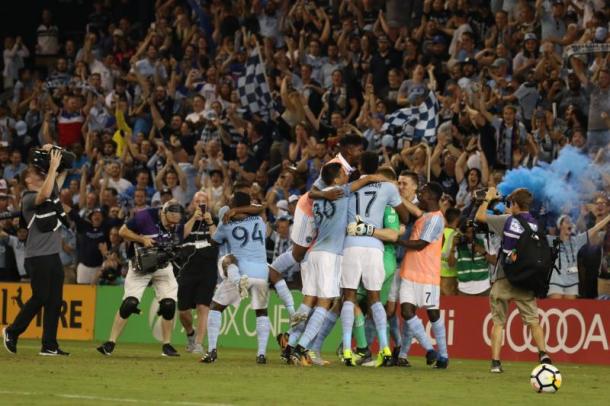 Sporting Kansas City will play it's third U.S. Open Cup Final in six years. Tonight will be a big challenge for the team as it can win the fourth cup title, which would make the Sporting KC tie with the most winning teams in the even history. The good season Kansas City is having could make possible earning the MLS Cup plus the U.S Open Cup trophy.
Hello once again to VAVEL USA's coverage of the 2017 U.S. Open Cup Final this Wednesday night! I am Alan Nunez, your host for this Sporting Kansas City vs New York Red Bulls live stream result.