Hope Solo's national team career has always made headlines and the same went for what seems to be the end (for now) of that career. After her contract was terminated by US Soccer Federation, the US Women's National Team players' association filed a grievance on behalf of Solo. That grievance was settled in August according to Ann Killion of the San Francisco Chronicle.
Both Solo and the federation reach an amicable settlement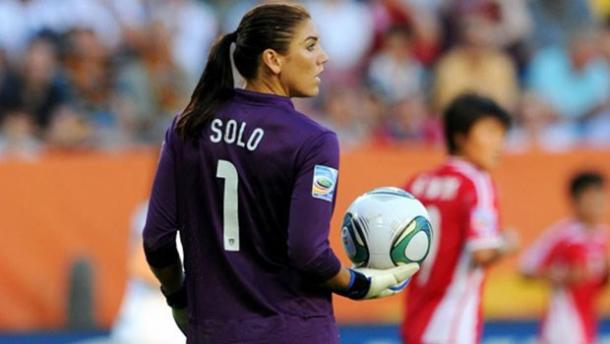 The USSF did not respond to the San Francisco Chronicle's requests for a comment but in a statement released yesterday, Solo said that she and the federation had "amicably resolved the matter" and was going forward in a positive fashion. Solo continued on, once again expressing her regrets for the comments she made after that quarter-final loss to Sweden at the 2016 Rio Olympics. The 36-year-old goalkeeper ended her statement by stating that she had "tremendous respect for the Swedish team" and that her description of their play in that game was both "offensive and not at all what she had intended to convey."
Previously, the general counsel for the players' association, Rich Nichols, had described Solo's suspension as "excessive, unprecedented, disproportionate and a violation of Ms. Solo's First Amendment rights" and went on to say that the comments that Solo made after that quarter-final loss to Sweden at the 2016 Rio Olympics would not have led to the same consequences had Solo been male. This was the basis the grievance was built upon and which gave Solo's representatives grounds to file the grievance.
Solo's return to the USWNT is plausible but unlikely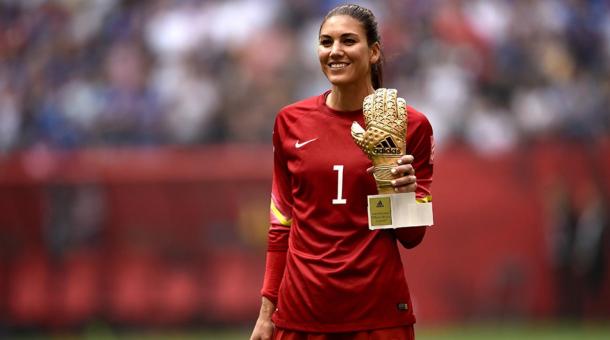 During her time away from the game, Hope Solo underwent shoulder replacement surgery and is rehabilitating from that surgery. Her lengthy absence has not deterred suitors from overseas and Olympique de Marseilles have made inquiries to her availability. Solo herself has shown interest in returning to play professionally once she is fully fit but it remains to be seen where she will end up playing, whether it's in the National Women's Soccer League with her former team Seattle Reign FC (who have openly stated that Solo is welcome back at any time), or elsewhere.
As for the United States Women's National Team? That remains a thorny situation. The conditions around her suspension and then termination made things difficult on both sides and could prevent Solo from ever wearing the national team jersey again. Under head coach Jill Ellis, the USWNT have seemingly decided to move on from Solo and are in the process of making a choice between Alyssa Naeher and Ashlyn Harris, as to who will be the starting goalkeeper for the 2019 FIFA Women's World Cup. Neither goalkeeper has locked down the position due to poor performances and injuries but it does look like they will be the preferred No. 1 and No. 2 for the foreseeable future. That leaves Solo's return in a questionable state and will ultimately come down to whether or not Ellis feels that no one else has filled in the sizeable cleats that Solo left behind in goal (and in major tournament wins). Not many will probably match Solo's records of wins (152), shutouts (102), undefeated streak (55), or the number of games (over 200) made by a goalkeeper for the USWNT, but Jill Ellis seems determined to try and close the chapter on Solo indefinitely.
Quotes via Sfchronicle.com