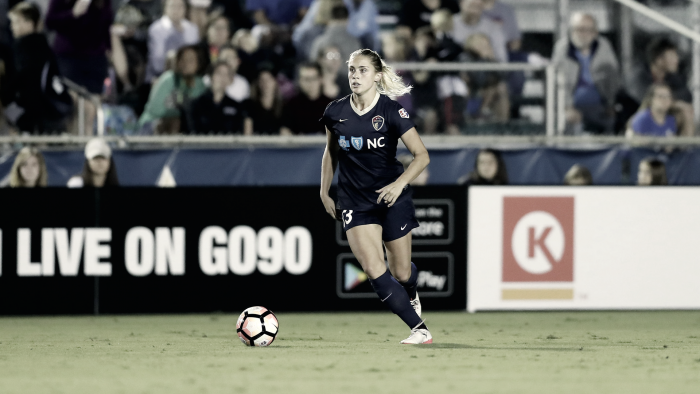 Abby Dahlkemper of the North Carolina Courage has been named the 2017 NWSL Defender of the Year. This is Dahlkemper's third season in the NWSL, playing her first two seasons with the Western New York Flash before they rebranded to the North Carolina Courage. Dahlkemper was a huge part of the NWSL Championship team in 2016, the Western New York Flash. Dahlkemper was drafted out of UCLA in the 2015 NWSL College Draft, getting drafted as the third overall pick. She was also named to NWSL Best XI for the 2017 season.
Dahlkemper has played every minute of every game this season and currently holds the record for most consecutive minutes played in the NWSL with 5580 minutes. She led the Courage from her center back position to twelve shutouts. The North Carolina defense only conceded twenty-two goals this year. Dahlkemper was third on the Courage in touches on the season and was tied for first in clearances with 88.
On the offensive side, Dahlkemper was the set-piece taker for the Courage. She took 116 corner kicks in the regular season. Her set piece skills showed North Carolina had a 55.6% rate of corners resulting in a shot on goal. Dahlkemper tallied two assists on the season, both from set pieces to Sam Mewis. Both Dahlkemper's assists came in clutch games, one game to clinch a playoff spot and the other game to clinch the NWSL Shield.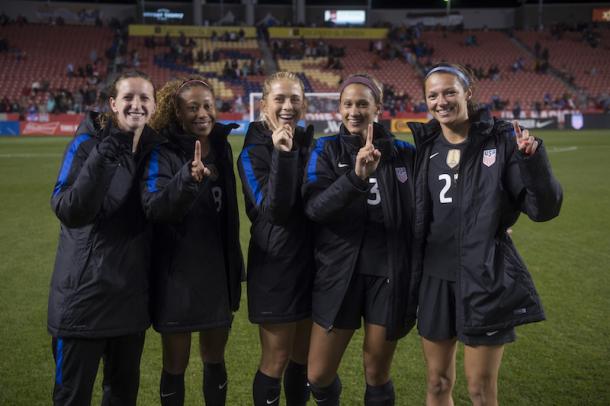 Dahlkemper outstanding season in 2016 with the Flash got her a call-up by the U.S. Women's National Team. Dahlkemper went to her first camp in October and got her first cap on October 19, 2016.Her first cap came alongside Courage teammates Ashley Hatch and Lynn Williams. In 2017 Dahlkemper has continued to be integrated into a regular in camp with the USWNT. Dahlkemper has made seven appearances in 2017, making six starts.