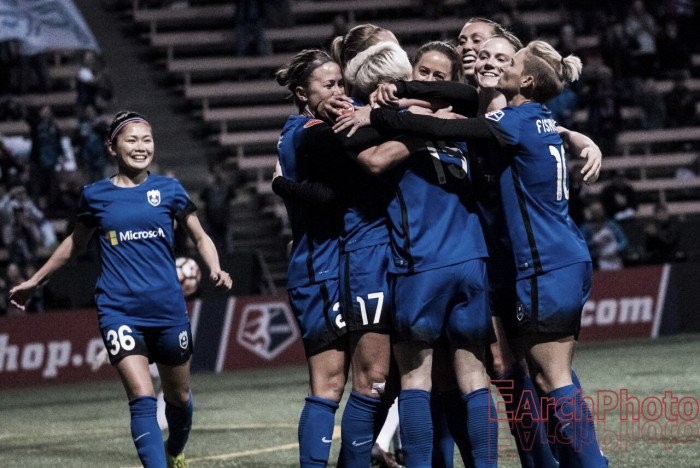 This will not be the last we hear from Laura Harvey and Seattle Reign FC this offseason but for now, the team has announced that they have exercised options on 11 players and offered six players new contracts in preparation for the 2018 National Women's Soccer League season.
Familiar names are set to return to Seattle next year
The following players will be set to start the new NWSL season in the Reign's black and blue: goalkeeper Haley Kopmeyer, defenders Maddie Bauer, Rachel Corsie, Merritt Mathias, Kristen McNabb, and Rebekah Stott, midfielder Christine Nairn, and forwards Larissa Crummer, Kiersten Dallstream, Katie Johnson, and Beverly Yanez.
Kopmeyer, Corsie, Mathias, Dallstream and Yanez are familiar names to those in Seattle and across the league, and their returns were fully expected by many. Stott and Nairn are newer to the team this year than those mentioned but were good additions to Seattle and will look to perform even better next year. The two allocated players for Seattle, Megan Rapinoe and Diana Matheson are also slated to return to Seattle in 2018.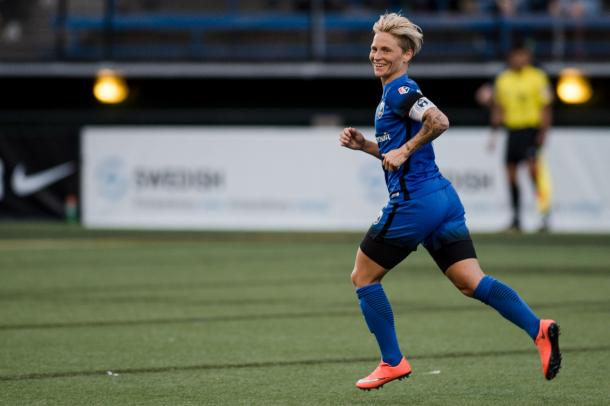 Reign regulars get contract extensions
Lauren Barnes, Jess Fishlock and Nahomi Kawasumi were out of contract and have been given contract extensions, keeping them on the roster. Rumi Utsugi, Carson Pickett and Lydia Williams, who have been at Seattle for less time than those mentioned previously, have also been offered contract extensions. Williams was brought towards the end of the season and it seems like she may stay to retain the starting goalkeeper role in Seattle.
At the end of the 2017 regular season, Elli Reed and Madalyn Schiffel announced their retirements from professional soccer, joining Lindsey Elston who had announced her retirement earlier in the season. Those players will have to be replaced, and no doubt will be, but for now, those above will be in the Reign's ranks after the Re-Entry Wire deadline ends today.