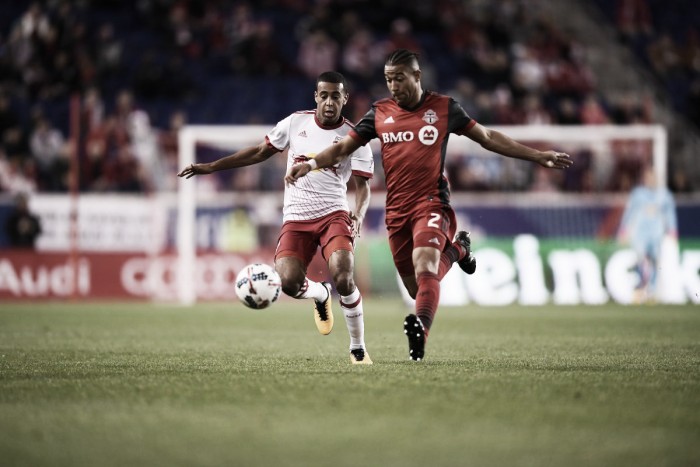 One more win will see Toronto FC move on to the Eastern Conference Finals. They have to navigate a second leg against the New York Red Bulls first, but after their 2-1 win last weekend at Red Bull Arena, the 'Reds' will know that the ball is in their court during this Audi 2017 MLS Cup Playoff fixture.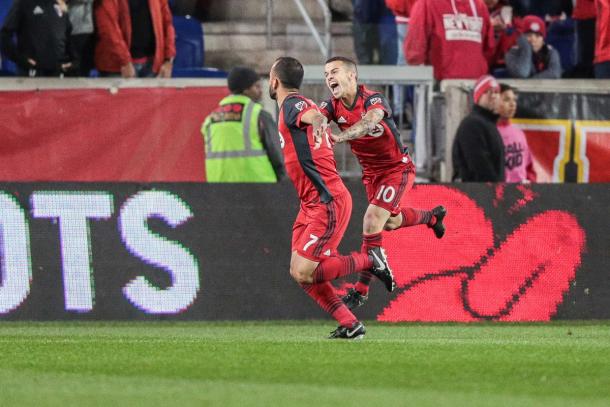 Injuries may happen Toronto's overall performance
The first leg ended positively for Toronto FC but in the process of getting that vital win, both Drew Moor and Víctor Vázquez ended their nights early due to injury. Their statuses right now are listed as questionable but it seems as though the coaching staff feel that their injuries won't be long-term concerns.
Moor and Vázquez will be big misses should they not be fit to start this Sunday but Toronto have more than enough in their ranks to see this tie through. Scorer of the game-winning goal last time out, Sebastian Giovinco and his strike partner Jozy Altidore, have been in sensational form for their club this season. They, along with Vázquez, helped Toronto FC win the MLS Supporters' Shield for the first time in their history and will be looking to complete the double this season as well. Nick Hagglund will probably fill in for Moor and as shown in the first leg, he is an adequate replacement for the defender who's been the rock of the Toronto backline all season long.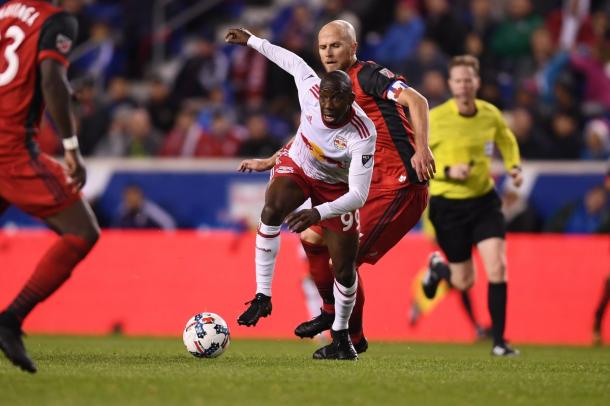 Wright-Phillips and Kljestan need help
The Red Bulls know that their season is on the line when they kick off against Toronto tomorrow. In the first leg, TFC did a good job of shutting down Bradley Wright-Phillips and Sacha Kljestan for most of the game, and even a change of tactics only worked for so long before Toronto found a way to shut the game down for those two players again. If the same situation arises again in the second leg, the rest of the team have to step up if NYRB want to have any chance of winning this game. The likes of Daniel Royer and Sean Davis must have a greater influence in midfield and thus, open up spaces for both Kljestan and Wright-Phillips to then capitalize on.
At the back for the Red Bulls, their defense has to be much, much better. Altidore had his way with the three central defenders during the first half of the second leg, and even in the second half, both he and Giovinco provided a constant threat that eventually led to the second Toronto goal. Aaron Long and company need to shut down the two Toronto frontmen just as well as Toronto did their own teammates, or it will be a tough afternoon for the Red Bulls at BMO Field.
Prediction
Toronto FC 2, New York Red Bulls 1.