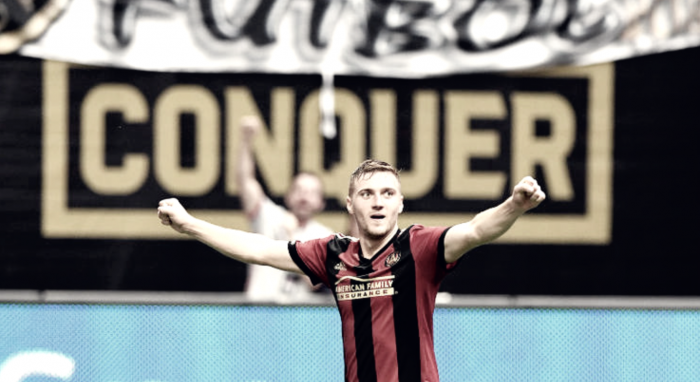 Julian Gressel has been named MLS Rookie of the Year for 2017 by a landslide vote. The 23-year-old established himself as a mainstay in Atlanta United's starting lineup, playing over 2000 minutes in his first year in MLS. Gressel found himself as one of the most versatile players for Atlanta, playing in several different positions from right back, to attacking midfielder.
Background
Atlanta United's eighth overall pick in the MLS SuperDraft was born in Neustadt an der Aisch, Germany, and grew up playing for several different youth teams ranging from TSV Neustadt/Aisch, FC Eintracht Bamberg, and SG Quelle Furth. Julian took the opportunity to go to college in the United States, becoming a four-year starter for Providence. He became Providence's second all-time leader for goals and assists, scoring 30 goals and adding 26 assists. He was also named Big East Co-Offensive Player of the Year in his Senior year.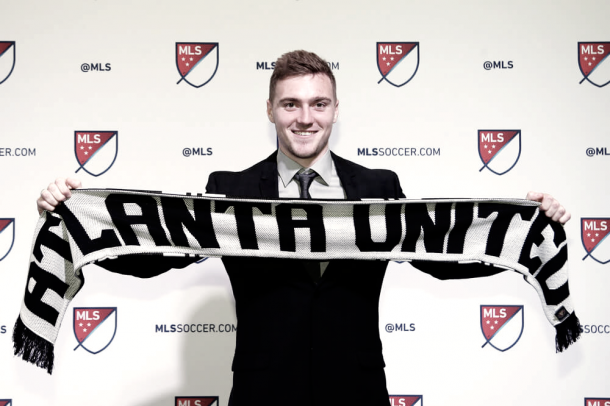 Rookie Phenom
Gressel was thrust into the starting lineup for Atlanta United's inaugural match against the New York Red Bulls, emphasizing coach Tata Martino's trust in the rookie right from the start. He played initially as a central midfielder alongside Carlos Carmona but found success on the right side of midfield to emphasize his incredible vision and passing ability. He even found himself at right back for a couple of matches while Atlanta United dealt with injury issues.
Gressel tallied five goals and nine assists in his 32 appearances, and he provided a much-needed spark in midfield. His stand out matches came when he received Man of the Match awards for his performances against the Philadelphia Union in a 3-0 home victory and losses against the Vancouver Whitecaps and Minnesota United FC.
A lot of the things that make Julian Gressel so great are the intangibles of the game. His gameplay was integral to the creativity in Atlanta United's attack, and Josef Martinez will certainly be grateful to have Gressel providing passes going forward. On the defensive side, he is a nuisance to the opposition's midfield, tracking back to be the first line of defense for Atlanta United's high pressing, high energy team.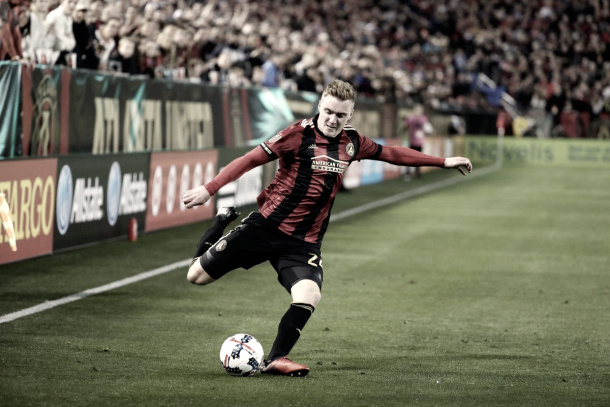 What the Future Holds
Julian Gressel certainly has a lot to look forward to as an MLS player. To me, he seems like the perfect player to be a legend for Atlanta United in their history to come. There's no doubt he has the ability to be one of the top players in the league, and he is in a good position with the Atlanta United faithful too, already achieving a cult-like hero status. "Gresselmania" is already a popular term across the Atlanta United fans. Tata Martino will be keen to hold onto Gressel as long as possible, as he holds the key to most Atlanta United attacks.