 Seattle Reign FC midfielder Rumi Utsugi will be the only National Women's Soccer League player called up for the November 24th friendly in Amman, Jordan. The game will mark Japan's 12th match of the 2017 season and the final friendly before Japan hosts the EAFF E-1 Football Championship in December of this year. Utsugi has been a mainstay of the Japanese Women's National Team, earning her first CAP in 2005. She was a member of the Japanese team that beat the United States in the 2011 Women's World Cup and then lost to the US in the finals of the 2015 Women's World Cup. She has accrued 61 total appearances while scoring five goals for the team.
During the 2017 NWSL season, Utsugi helped the Reign earn a 9W-8L-7D record, although they fell one spot short of making the playoffs for the second year in a row. She played in 20 games for the Reign this season with 18 starts and 1663 total minutes played. Utsugi was not able to find much success on offense, scoring once and notching two assists on the season after scoring once in seven appearances in 2016. The Seattle Reign have offered Utsugi a new contract for the upcoming season after her contract with the team expired at the end of the 2017 season.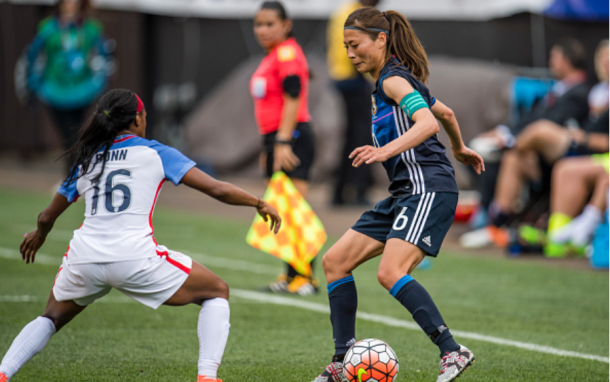 While Rumi Utsugi continues to be a mainstay on the Japanese National Team, her Seattle Reign teammate Nahomi Kawasumi has not been a member of the team since 2016 after earning 82 appearances from 2008 to 2016. Kawasumi has also been offered a new contract from the Reign for 2018. North Carolina Courage defender Yuri Kawamura suffered an ACL injury in the May 27th game against the Chicago Red Stars and will also be unavailable for the match. Prior to her injury, Kawamura had been called up for Japan's games at the 2017 Algarve Cup.
The E-1 Football Championship is a biennial tournament held between women's soccer teams from around Asia. The final matches of the tournament will be played in Japan between Japan, North Korea, South Korea, and the People's Republic of China. The 2015 tournament was held in China with North Korea earning their second championship. This will be the sixth E-1 women's tournament to be played.